On pointe: Check out RT's new 'Ballet A La Russe' documentary series
Published time: 8 Mar, 2017 19:56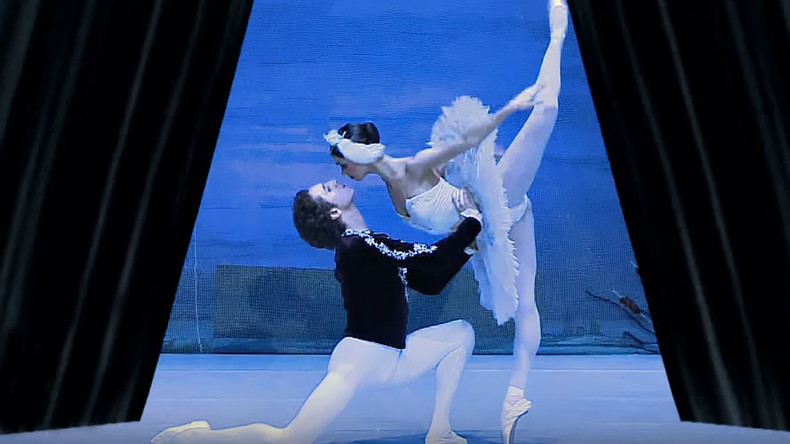 RT Documentary launches its brand new series 'Ballet A La Russe', giving you a behind-the-scenes look at all the drama both on and off stage – and it's set to be a (nut)cracker of a show.
While we may be aware of stunning spectacles such as 'Swan Lake', this new 10-part series gives an insight into the ups and downs for those involved in one of Russia's most famous exports. But what does it take to stay on top?
From the highs of prima ballerina Renata Shakirova taking center stage in her first solo performance in the Vaganova Academy graduate show in Saint Petersburg, to young Sofia Valiulina, one of the academy's new recruits, as she begins on the road to fulfilling her dreams of becoming a prima, there's drama in more ways than one.
It's not all smooth sailing either when the old adage 'break a leg' rings true for one dancer in episode two – just before she's set to perform. The dancers and directors will have to think on their feet.
Often the drama off stage can eclipse the excitement on it, as we witness romance and rivalry and how some dancers deal with life on the road away from their families. For dancer Dmitry will missing his baby daughter taking her first steps be too much to take
From one dancer's lucky trousers to another ignoring doctor's advice to fulfil his passion, going backstage at the biggest Russian theaters with 'Ballet A La Russe' will keep you on the edge of your seat... and the tips of your toes.
You can watch the series every day, from March 8 to March 20, live at 19:00 GMT, 21:00 GMT, 02:00 GMT, 10:00 GMT, or check out the RT documentary YouTube page to catch up for free. Make sure to check out episode one below.