#Vault7: 'Pocket Putin' – CIA's covert listening tool revealed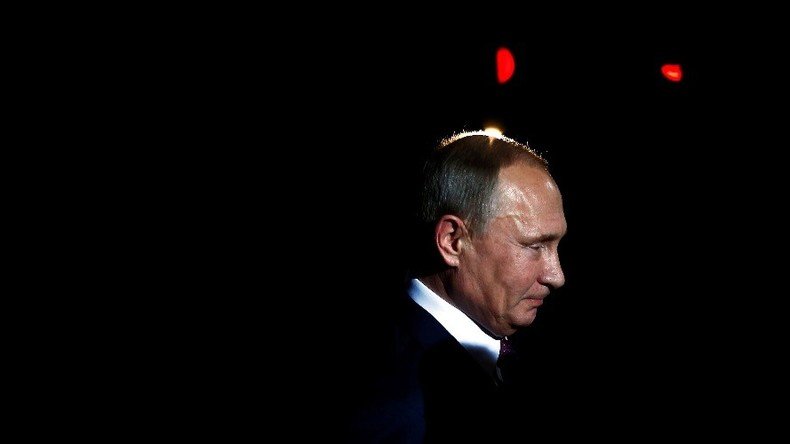 WikiLeaks' massive 'Year Zero' release on the CIA's secret hacking techniques has revealed a covert listening post used by agents which may be named after Russian President Vladimir Putin.
According to the confidential data release, the CIA has five secret "listening posts" called 'Pocket Putin.'
Listening posts are used to monitor devices, such as computers and phones, which have been hacked with the CIA's malware implants. Malware is a malicious software used to disrupt or infiltrate computers and mobile devices.
The 'Pocket Putin' listening posts are virtual and are stored on a CIA server.
The posts named after the Russian leader are used by the Operational Support Branch (OSB) of the CIA, which acts as a middleman between CIA operational staff and the agency's technical support staff.
CIA case officers make requests to the OSB who then help turn those requests into hacking attacks on CIA targets.
The Putin listening posts are stored on the OSB's big server, known as the ESXi, which is used to deploy and service an array of virtual computers operated by the spy agency.
While the documents don't detail where the 'Pocket Putins' are used, or the content they collect, listening posts are used to monitor and communicate with malware which has already infected computers and other devices.
According to the documents, the OSB boasts that its projects have "the dankest Trojans and collection tools."
The 'Pocket Putin' appears to be important, as it's mentioned in the OSB documents warning that the ESXi Server can't be updated when someone is "utilizing the shellterm, pocket putin etc."
You can share this story on social media: