The eye on the storm: NASA's 'lightning tracker' satellite captures electrifying footage (VIDEO)
Published time: 7 Mar, 2017 22:47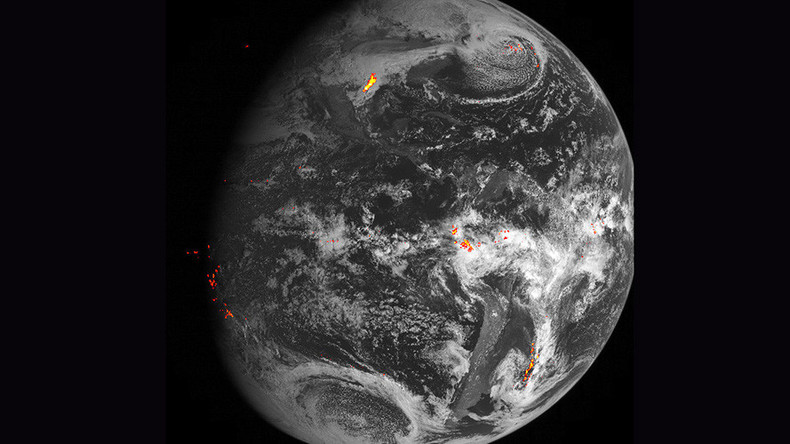 A new weather satellite designed to detect and predict lightning from 22,300 miles (35,888 km) above Earth has sent back its first images of "flashy" lightning storms. Such data has "never before [been] available to forecasters," according to NASA.
The National Oceanic and Atmospheric Administration (NOAA) released images and footage from its GOES-16 Geostationary Lightning Mapper (GLM) on Monday.
READ MORE: Stunning footage of 'cosmic jellyfish' captured in NOAA's expedition (VIDEO)
"The mapper continually looks for lightning flashes in the Western Hemisphere, so forecasters know when a storm is forming, intensifying and becoming more dangerous," NASA said in a statement.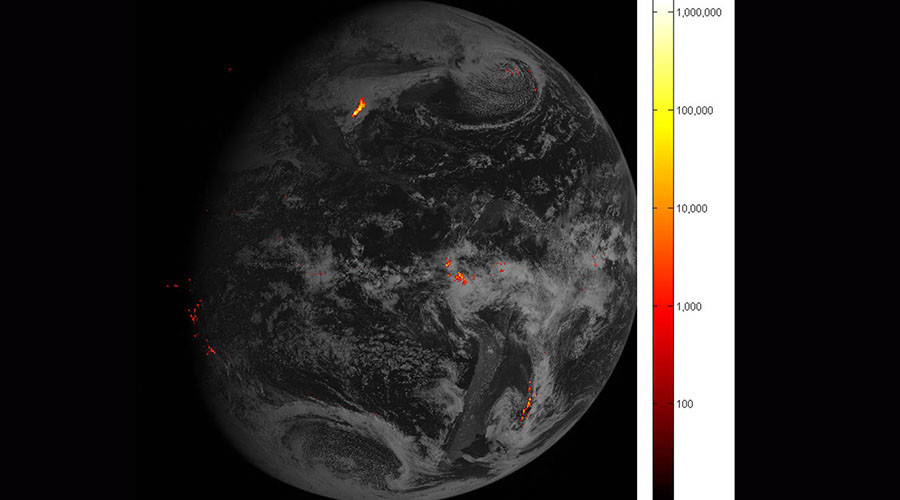 The results of this continuous searching can now be studied. Over the space of a one hour period on February 14, the GLM captured a whopping 1.8 million images of the Earth, focusing on the Gulf Coast of Texas.
A timelapse animation, which has had its frame rate reduced from 500 frames per second (fps) to a more human-friendly 25 fps, shows lightning over southeast Texas and demonstrates how the storm would look if viewed from above the clouds.
According to NOAA, this is the first time a lightning detector has been in geostationary orbit, where an object orbits directly above the Earth's equator, following the direction of the Earth's rotation, allowing the GLM to transmit data previously unavailable to weather forecasters.
"Rapid increases of lightning are a signal that a storm is strengthening quickly and could produce severe weather," NASA explained. "In dry areas, especially in the western United States, information from the instrument will help forecasters, and ultimately firefighters, identify areas prone to wildfires sparked by lightning."