Over 900 coins removed from Thai turtle's stomach (VIDEO, PHOTOS)
Published time: 6 Mar, 2017 18:20
Edited time: 6 Mar, 2017 19:03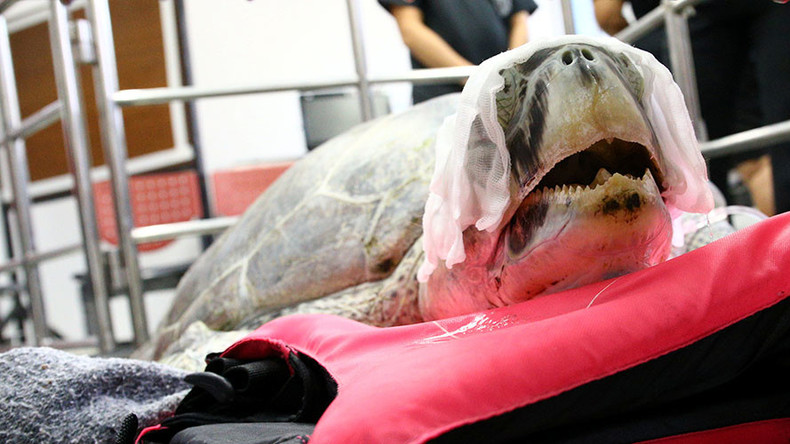 Thai surgeons have removed 915 coins from a sea turtle's stomach during an emergency operation.
The 25-year-old female turtle, affectionately named 'Bank', spent years eating coins that had been thrown into a pond in Bangkok by tourists seeking good luck.
The 'penny diet', however, formed a 5kg stack in the turtle's stomach that cracked her shell, causing a life-threatening infection.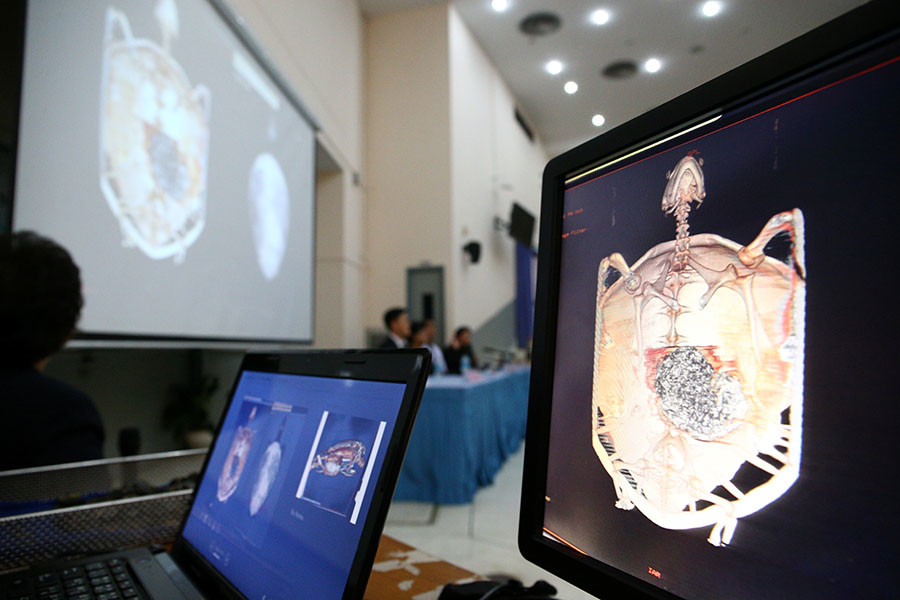 The vets found her suffering from a severe lung inflammation that prevented her from breathing, diving or eating. The turtle was immediately taken to Chulalongkorn University, where a team of surgeons patiently removed all the coins from the turtle's belly while 'Bank' was under general anesthesia.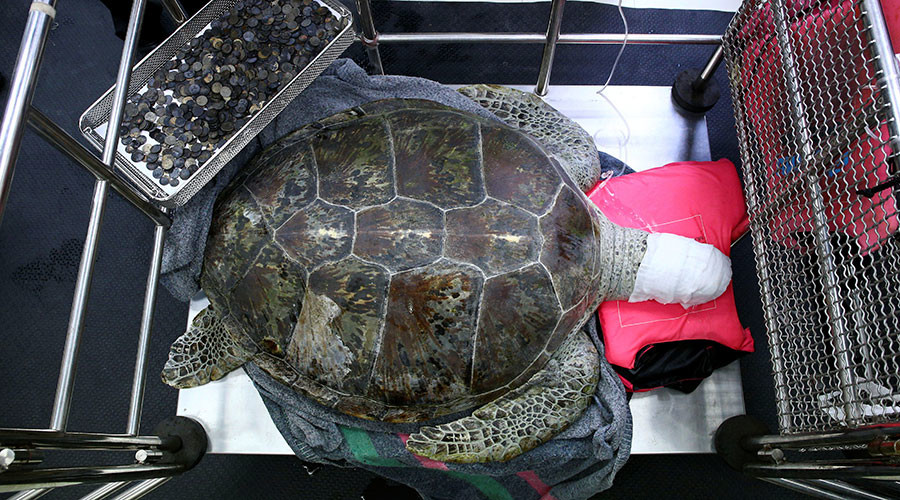 Without the operation the turtle could have died, said Nantarika Chansue, head of Chulalongkorn University's veterinary medical aquatic animal research center.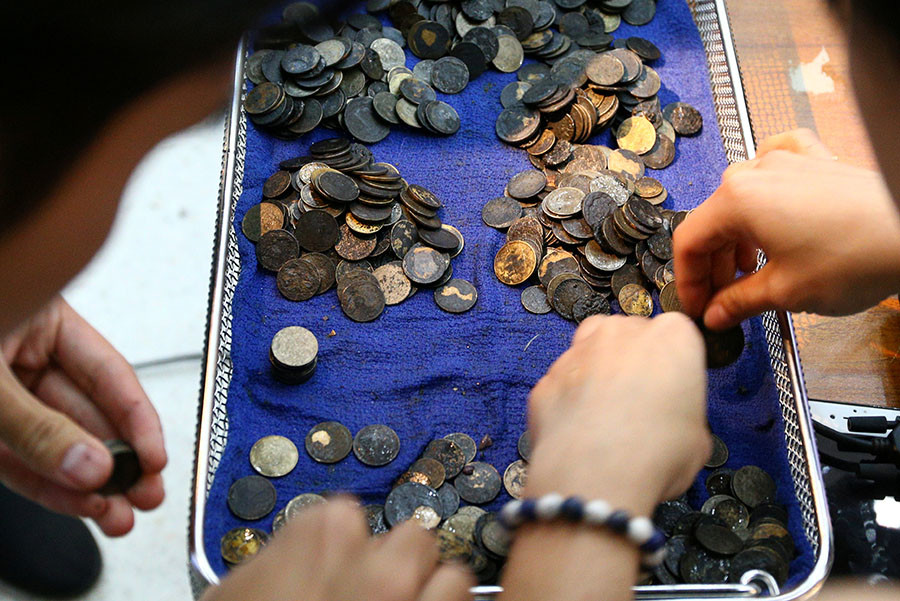 "I felt angry that humans, whether or not they meant to do it or if they did it without thinking, had caused harm to this turtle," she added.