Footage of Qatari royal mansion allegedly used by ISIS' top brass in Palmyra (VIDEO)
Published time: 3 Mar, 2017 07:38
Edited time: 3 Mar, 2017 09:44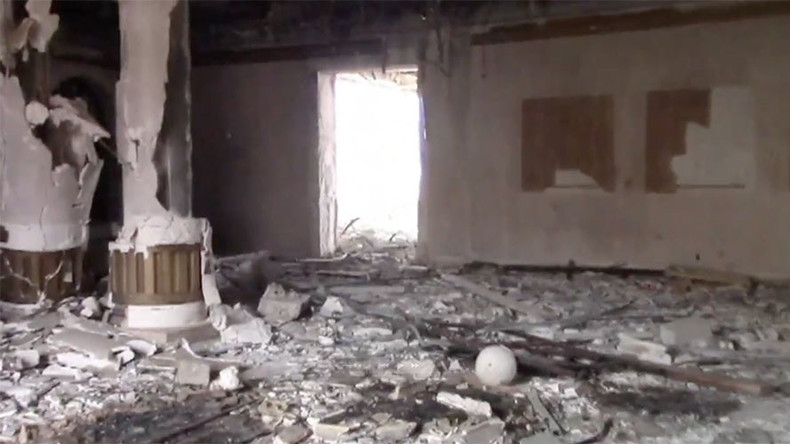 RT's video agency, Ruptly, has filmed a luxurious mansion near Palmyra that the Islamic State terrorist group reportedly seized from the Qatari royal family. The once-posh desert palace has been ruined over the course of two years of fighting.
The advancing Syrian army has taken control of the vast leisure complex, locally known as the Moza Palace, which Islamic State (IS, formerly ISIS/ISIL) captured in May of 2015. At that time, the jihadists' propaganda outlet in the Homs governorate leaked aerial shots and pictures of the mansion's interior online.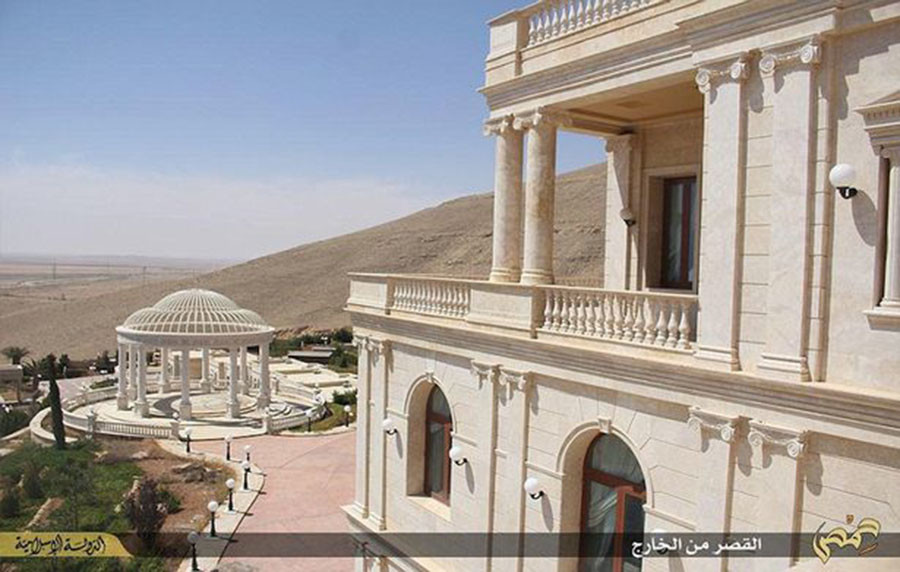 It was allegedly being built for the mother of the kingdom's current leader, Sheikh Tamim bin Hamad Al Thani, but was never finished. Construction had begun in 2009.
The Syrian army retook the palace from IS forces as it was advancing on Palmyra. Footage of the site shows the scale of the damage inflicted upon the building over two years, with its marble floors covered in rubble and columns half-stripped of decorative stone, exposing the steel core.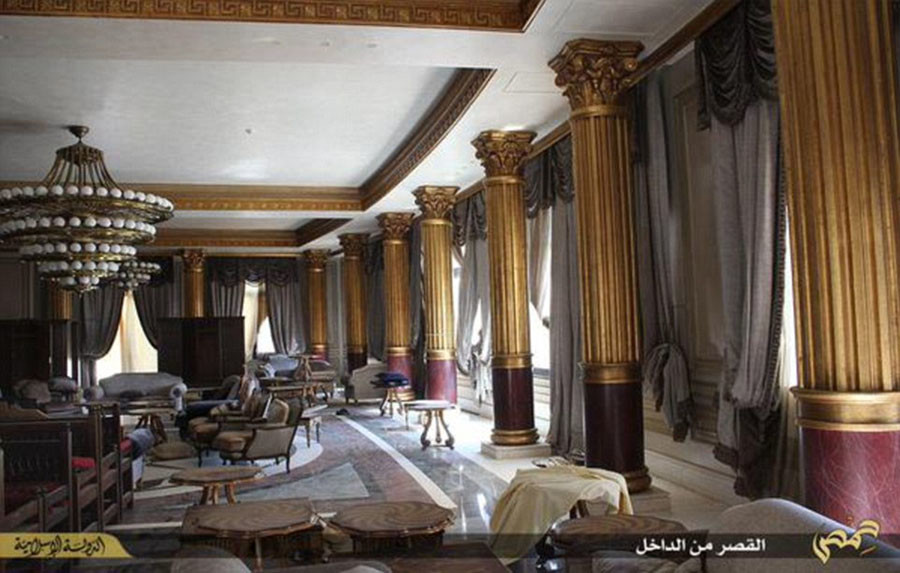 It was not immediately clear when the mansion was ravaged or whether the damage was caused by actual fighting, vandalization by IS, or simple neglect.