5yo dangles from apartment ledge during desperate rescue (VIDEO)
Published time: 2 Mar, 2017 17:14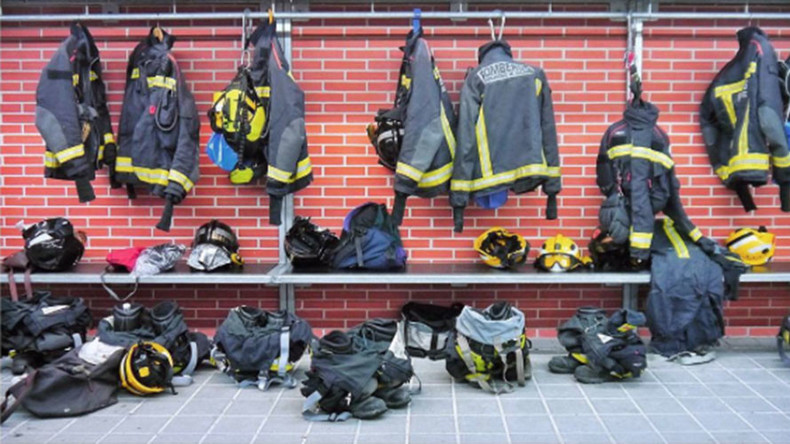 Firefighters have plucked a five-year-old girl to safety after the child inexplicably climbed out a seventh-story window at an apartment in the Spanish resort town of Alicante.
Members of the Alicante fire department were called to the scene in Luceros Square, Alicante, on Wednesday night. According to a report in Diario Informacion, the unidentified girl had been left home alone when she clambered out a window and onto a ledge just before 10.15pm local time.
Footage of the dramatic incident has been posted to a Twitter page for Bomberos Alicante and shows the small child clinging to the side of a high rise apartment block, multiple stories above the ground.
With sirens wailing in the background, two firefighters rescue the girl in cherry picker.
The child's mother was later found to have left the property for an undetermined amount of time. The woman has since been arrested on charges of child neglect, report El Páis. The child is now staying with her father, the newspaper quotes a Spanish Police source.
Social media has since erupted with an outpouring of praise for the emergency personnel involved. "Congratulations for the great work done," one person tweeted.
"Great professionals, in any situation," another person added.