'Wake up to Apartheid': TV host savages Israeli society for 'abusing Palestinians on a daily basis'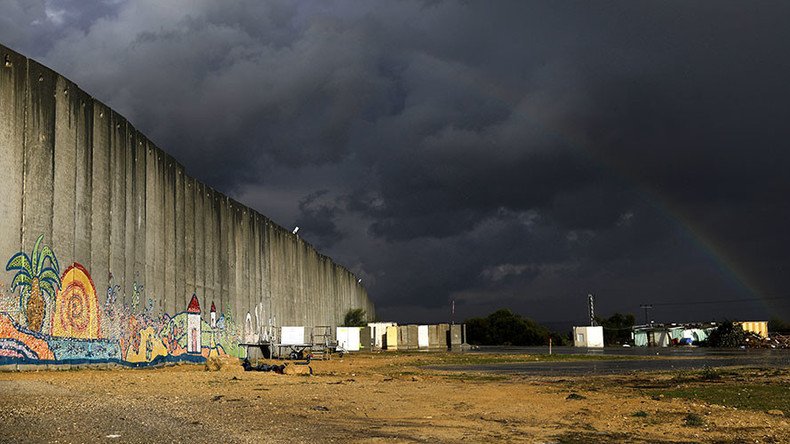 An Israeli television presenter Assaf Harel used his comedy show's final broadcast to launch a scathing attack on "apartheid" and "plague" conditions in Gaza that he says are being swept under the carpet by the vast majority of the Israeli population.
The Israeli government has long been the focus of human rights organizations like Amnesty International, for "unlawfully" killing Palestinian civilians and detaining "thousands of Palestinians who opposed Israel's continuing military occupation, holding hundreds in administrative detention."
TV host Harel was bringing down the curtain on 'Good Night with Asaf Harel' when he took the opportunity to urge people to "wake up" to the inhumane treatment of people in the Gaza Strip.
"Gaza is on the verge of plague, hours on end without electricity or water," he said.
"Israel controls everything that goes in or out… Ever since the right-wing took power, more and more voices are warning of apartheid. Are you kidding? Apartheid has been here for ages. Ages. It's just that we're on its good side, so it doesn't really bother us."
Israeli Prime Minister Benjamin Netanyahu has said the obstacle to peace in the region lies with a Palestinian authority that "educates [people] to lionize terrorists and to murder Israelis."
According to Haaretz, Harel's show has been fined for ridiculing Netanyahu.
And in his passionate five-minute assessment of Israeli society on Monday, Harel denounced the government and the Israeli nation for double standards regarding conflict's resolution.
"We've been abusing the Palestinians on a daily basis for years, denying them their basic rights. In Judea and Samaria we're taking their lands from them," he said.
"Once, we used the Jewish National Fund to raise money to buy the lands. Today? We just pass a law saying we can just take their lands and that's it.
"Soldiers shoot at stone-throwers because they're a real threat, but if in Israel someone throws stones they won't even be charged.
"Palestinian journalists are put in administrative detention, without trial, because they wrote something.
"For years we've been deepening the hatred, the same hatred that we later complain about in peace talks. Israel's most impressive innovation, more than any high-tech project, is our amazing ability to ignore what is happening mere kilometers away to our neighbors. A whole people, transparent. Like it doesn't exist," Harel said.
He added that one day he hoped people Israel would "wake up" before further conflict breaks out.
"We had to have the Yom Kippur war to have peace with Egypt.... But in the end, we'll wake up."
You can share this story on social media: