Awesome video shows giant marlin drag kayaker out to sea
Published time: 1 Mar, 2017 13:39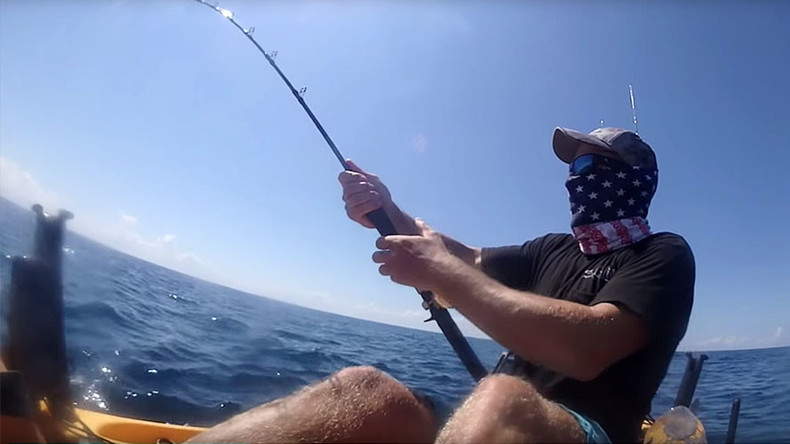 A kayak went into autopilot when a fisherman in Panama was dragged out to sea by a giant marlin determined not to become his dinner. Adam Fisk estimated the fish at 500lb (227kg) and capable of moving his kayak quicker than he ever could.
Fisk was fishing for roosterfish at the time and was certainly not expecting a large black marlin to snatch his line.
Video of the moment he realised what was on his hook was uploaded to YouTube, where Fisk can be heard saying "Oh my God! Marlin!" before taking off.
The kayak was dragged for about a minute before the marlin attempted a jump and managed to escape. Fisk wasn't too disappointed he didn't snag it, managing to return to shore with a haul including more than 60 roosterfish, snappers and grouper.
The sea has been full of surprises lately. In the Philippines several strange carcasses washed up on the shore, sparking speculation they may be 'sea monsters'.
READ MORE: Horrifying 'sea monster' carcasses found washed up on Philippines beaches (PHOTOS)