Invasion of the toxic caterpillar: Spain faces 'major risk' from furry insects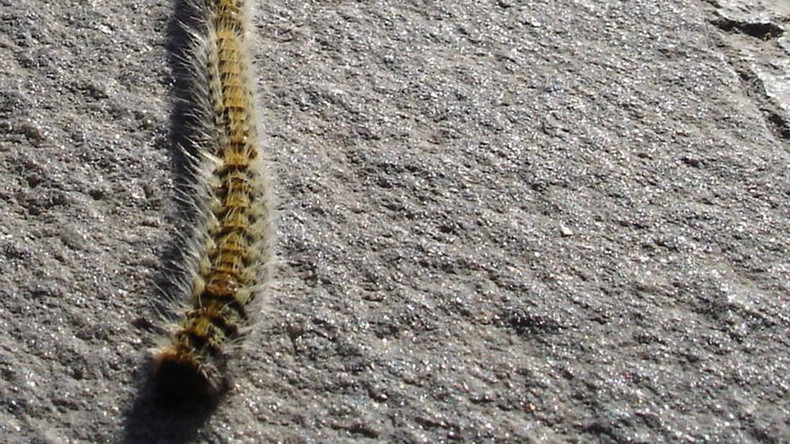 Many people welcome the return of spring but for Spaniards, this year is proving a little more worrisome. This is due to the increasing threat from the Pine Processionary Caterpillar which can be lethal to humans and dogs alike.
The eggs of the potentially deadly insect, known as the Thaumetopoea Pityocampa, are laid in nests in pine trees during the cold winter months, hatching when the warm spring begins. Once temperatures improve, the offspring drop to the ground below in search of food.
Measuring three to four centimeters in length, the caterpillars can be easily identified by the way they move, like a procession, in single file, hence the name.
Speaking to the Local, Milagros Fernandez de Lezeta, director of Spain's Pest Control Association (ANECPLA) said: "They pose a major risk to children and adults causing dermatitis, eye damage and severe allergic reaction and in pets even death."
As well as being able to emit dust that can cause respiratory problems, the hairs of the insect are very dangerous. If the pest feels stressed or threatened, the hairs act as grappling hooks penetrating or irritating exposed skin.
Dogs are particularly susceptible to these hairs, as they stick to the animals' paws, causing them to itch intensely. Dogs often ingest the toxic hairs when they lick their paws to calm the irritation, resulting in vomiting, breathing difficulties and swelling of the tongue, which, in some cases, can end in amputation and possibly even death.
You can share this story on social media: