Weird cloud hovers near Belgrade following explosions at Serbian military facility (PHOTO, VIDEO)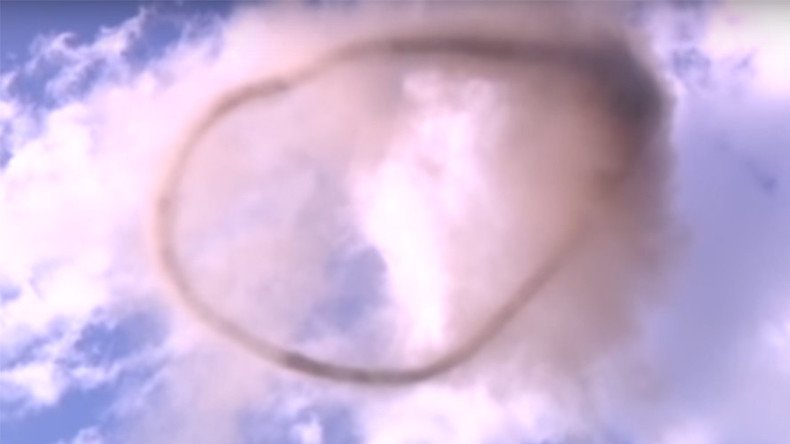 Huge explosions have erupted at an ammunition depot near the Serbian capital of Belgrade, followed by a fire and a weird-looking cloud hovering in the blue skies.
At least one person was killed and 25 others injured after two blasts at the military facility in the city of Kragujevac, some 50 kilometers (30 miles) from the capital, AP reported citing Serbia's defense ministry.
The Defense Minister, Zoran Djordjevic headed to the scene, public broadcaster RTS reported.
Several people are still missing, as a roof collapsed, possibly trapping more people inside the facility, AP reported citing local media.
"The missing people are inside the danger zone which we currently cannot access," Djordjevic said, adding that the military is sending a robot and a drone to aid the search and rescue operation.
Those who have been taken to hospital are mostly suffering from severe burns, according to AP citing local hospital officials.
The depot, where mines and other ammunition are stored, was hit first by the blast in the afternoon on Tuesday. A second blast followed shortly, according to the Balkan Insight.
Many firefighter brigades were on the scene to battle the blaze, RTS reported, adding that the incident happened at a Technical Repair Bureau.
According to local media, the explosions were so strong, they were widely heard by the locals, with some of them saying they felt windows vibrating in their houses.
The military facility has recently undergone renovations funded by NATO, Belgrade's N1 TV channel reported.
According to an agreement with the military alliance, some 2,000 tons of ammunition have been earmarked for destruction at the facility within the next two years, it said.
You can share this story on social media: