Beloved hippo Gustavito brutally attacked in El Salvador zoo
Published time: 28 Feb, 2017 16:15
Edited time: 28 Feb, 2017 17:21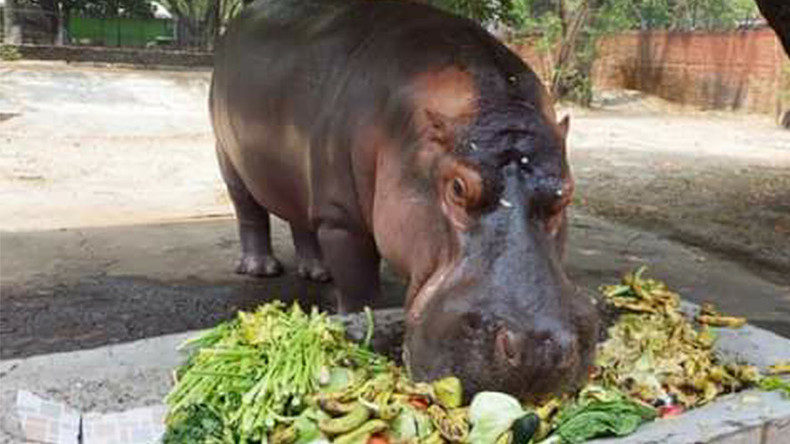 A fatal attack on a hippopotamus in El Salvador's main zoo has caused uproar.
Gustavito, a beloved 15-year-old hippopotamus, died over the weekend at the National Zoo of El Salvador after being subjected to a sustained beating by unknown assailants with weapons, according to a statement by the culture ministry.
The animal was beaten and stabbed in the stomach and snout by the unidentified individuals. Gustavito survived for four days, before eventually succumbing to his injuries late on Sunday.
Police are working to establish who entered the animal's enclosure and attacked it during the night last week. CCTV cameras at the zoo don't overlook the hippo's enclosure.
Gustavito was one of the zoo's star attractions, having been brought from neighbouring Guatemala 13 years ago. The National Zoo of El Salvador has said it will remain closed until further notice.
El Salvador's government has highlighted "national revulsion" at the killing. "I deeply and profoundly regret this situation," said culture minister, Silvia Regalado.
Security Minister Mauricio Ramirez Landaverde refused to rule out the possibility that that employees or security personnel of the zoo were involved.
Many online have taken to social media to express their grief over and disgust.