Chicago's phenomenal winter streak ending after 146 years
Published time: 28 Feb, 2017 13:04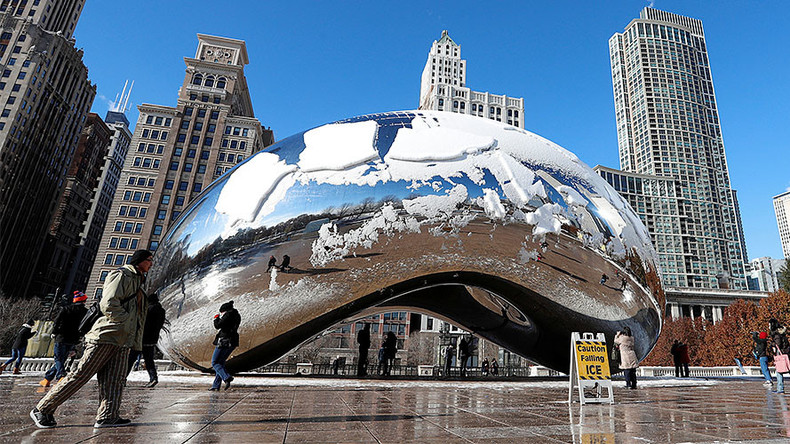 For the first time in 146 years, it's looking like winter has been kind to the people of Chicago.
If the city goes one more day without snow, which is expected given the current forecast, it will be the first time since records began in 1871 that zero snowfall has been recorded in January and February.
Chicago's about to do something its never done in 146 years of record keeping: go the entire months of Jan & Feb with no snow on the ground.

— NWS Chicago (@NWSChicago) February 26, 2017
Winter in Chicago got off to a snowy start, with 17.7 inches (45cm) falling in two weeks during December, more than double the average for the period, reported The Weather Channel.
Since then, however, the white stuff has been less plentiful, with O'Hare Airport measuring a meager 0.6 inches of total snowfall since December 18 – significantly less than the average of 23.4 inches.
The usually bitterly cold February has been surprisingly mild this year, producing five days over 70 degrees Fahrenheit (21 Celsius). All the days were amongst the 10 warmest for the month on record.
It could be business as usual, however, on Wednesday with weather forecasters predicting a 70 percent chance of snowfall.
Big shoutout to the Chicago restaurants setting up their outdoor cafes today, and then brushing off the 6 inches of snow on them in 2 weeks.

— Pat Tomasulo (@pattomasulo) February 18, 2017