The great swine-dle: What's killing Bahamas famous swimming pigs?
Published time: 28 Feb, 2017 01:03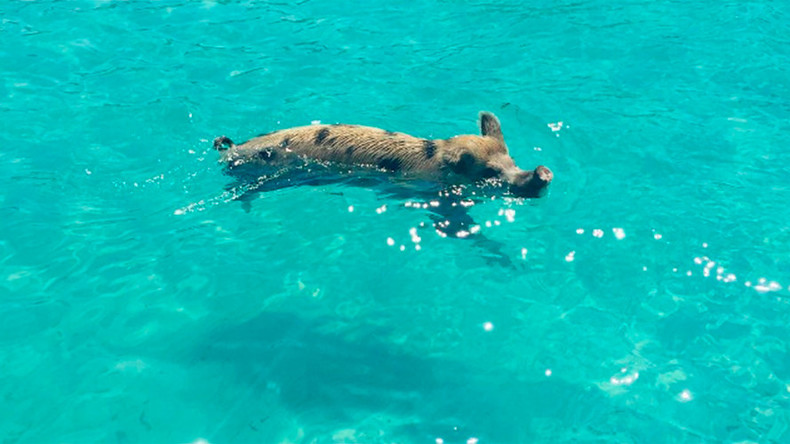 Life is no longer a beach for Exuma's famous swimming pigs in The Bahamas after several of them were discovered dead. Tourists being too generous with their alcohol has been blamed for the mysterious deaths.
"We have people coming there giving the pigs beer, rum, riding on top of them, all kind of stuff," pig owner Wayde Nixon told The Nassau Guardian, claiming increased tourist numbers have made supervising the beach more difficult.
Seven pigs were found dead at the famous Big Major Cay, nicknamed Pig Beach, with officials unclear as to whether they were poisoned accidentally or intentionally.
READ MORE: Animal Farm: Scientists create first pig-human hybrid (PHOTO)
"It could just be a horrible accident where they ate something poisonous. It could be malicious but I don't really see why someone would go out of their way to hurt those lovely animals," Kim Aranha from Bahamas Humane Society told the Tribune 242.
An investigation has been launched according to Aranha, who said the deaths are "not good for the economy or tourism because if tourists come and see dead pigs on the beach, it's not good publicity for us."
A total of 15 pigs remain at the beach, which in recent years has seen its popularity surge, with celebrities including Amy Schumer and Donald Trump Jr holidaying there to see the swimming pigs.