Home invasion: Drone smashes through New York apartment window
Published time: 27 Feb, 2017 18:38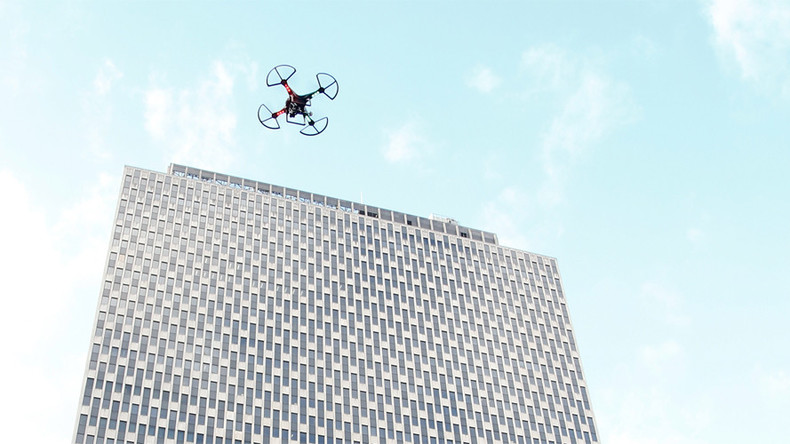 A drone crashed through the window of a 27th floor apartment in Manhattan, New York on Sunday, raising questions about the dangers of allowing drones to fly within city limits.
The GoPro Karma Quadcopter made the ill-fated flight into the high rise Waterside Plaza building which overlooks the East River, at an altitude of roughly 291ft (89 meters), reports the New York Post.
Recreational drone usage is banned within city limits (apart from five specific parks), within five miles of New York's airports or over 400ft in the air but this has yet to effectively deter hardcore hobbyists from taking to the skies.
A woman inside the apartment was unharmed by the accident, but police are investigating the incident hoping that either the drone was registered (as required by law) or that the serial number on the device can lead them to the culprit.
The Federal Aviation Authority (FAA) requires that all drones weighing between .55 and 55lbs (249g and 24.9kg respectively) be registered. The GoPro Karma weighs 2.2lbs and measures 1ft by 1ft (30cm by 30cm).
The Karma drone was recalled by GoPro shortly after its release in November 2016 after users reported sudden loss of power mid-flight, however, it is unclear whether this particular drone was subject to the recall.
The development of commercial drone use has sparked debate online over privacy issues with many suggesting that current laws and guidance (or lack thereof) are insufficient to protect both the privacy and safety of individuals, especially given the nascent industry's teething problems.
In 2016, a man was arrested for accidentally crashing a drone into the Empire State Building. He managed to hit as high as the 40th floor before the drone came crashing down to a balcony on the 35th. In that instance, the guilty party faced only two days of community service and a $200 fine which may not be enough of a deterrent to prevent future incidents.