Gnome offender: NZ addicts stealing garden ornaments to pay for crystal meth
Published time: 25 Feb, 2017 17:56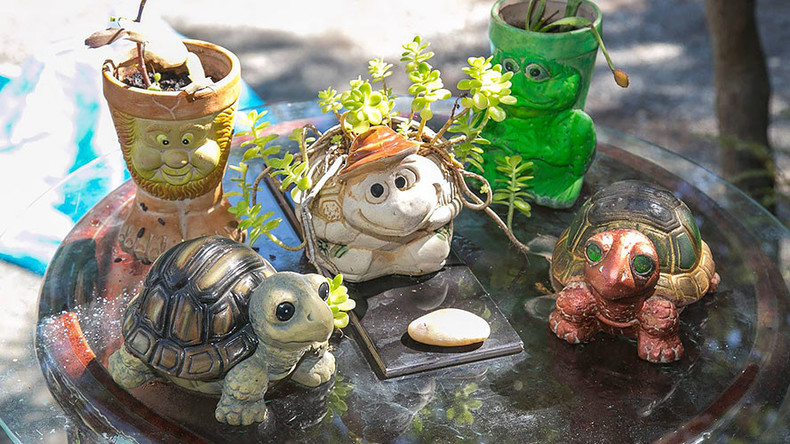 Gnomes are known to be colorful kitschy protectors of the garden realm, but in New Zealand's North Island, they are also currency for buying hardcore drugs.
Police believe that an upsurge in people stealing garden gnomes in Hawke Bay over the last month is linked to the sale of methamphetamine - crystal meth - with the stolen garden figures being sold for cash by drug addicts to purchase the highly addictive drug.
Officers in the area last week discovered a suspicious haul of more than 300 stolen garden gnomes and other ornaments at a house in the area, while assisting in the collection of unpaid utility bills amounting to over $10,000.
Speaking to Stuff.co.nz investigating officer Sergeant Cam Donnison said the "perpetrators are stealing garden gnomes to get rid of them easily, and quickly satisfy their methamphetamine addictions."
The trade in garden ornaments is surprisingly lucrative with some items fetching upwards of $300. "This is certainly organized and targeted burglaries to steal items which are worth quite a bit of money," Donnison said.
Commenting on this particular haul, Donnison said it was immediately obvious that the garden figures were stolen as addicts look for easy ways to make quick cash to fund their meth habit.
Some police officers noticed that many of the colorful items decorating the lawn matched descriptions of those reported stolen over the last few months in meth-related heists.
"It seems to be the fashion at the moment. They are taking these items to hock off for methamphetamine – it's all meth driven."
"We are probably looking at three to four hundred different ornaments. They go all through the house as well. These are probably the result of dozens and dozens of burglaries in the last month," he added.
READ MORE: Garden gnomes are disappearing in Britain… and UKIP voters are worst hit