'The Burg-Khalifa': A $63 gold-laced burger inspired by Dubai skyscraper (VIDEO)
Published time: 25 Feb, 2017 11:50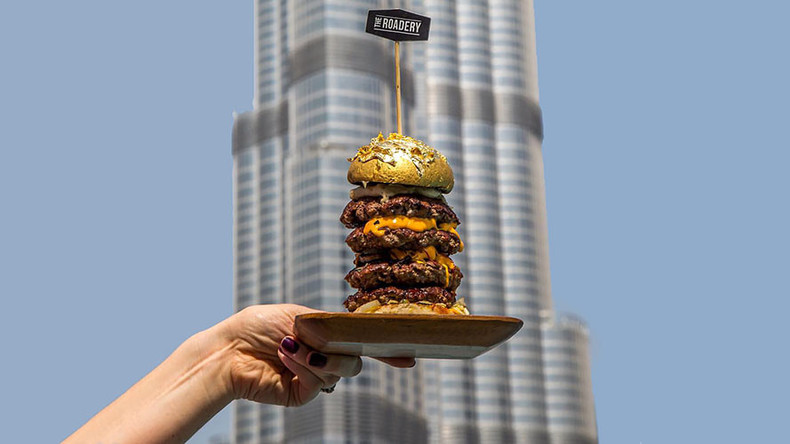 A gold-plated burger inspired by the tallest building in the world, The Burj Khalifa, has been unveiled at the 'Eat the World DXB Festival' in Burj Park, Dubai, with a whopper of a price tag – $63.
Named after the Dubai skyscraper, the Burg Khalifa contains four Wagyu beef patties, seared duck foie gras, black truffled cheese, saffron mayonnaise, all topped by a 24-carat edible gold burger bun.
The extremely gourmet burger is the work of UK food truck company The Roadery, which wanted to create something "fitting with the luxury of Dubai."
"With its undisputed reputation for luxury and incredible ability to build almost anything bigger and better than the rest of the world, we couldn't return to Eat the World DXB without something extra special this year," Roadery owner Dan Shearman said, adding "we're all extremely proud of The Burg-Khalifa."

"It was very nice, probably a bit too big to eat comfortably," one customer said.