Paddleboarder enters last leg of world's first solo voyage across Atlantic (PHOTOS)
Published time: 24 Feb, 2017 17:37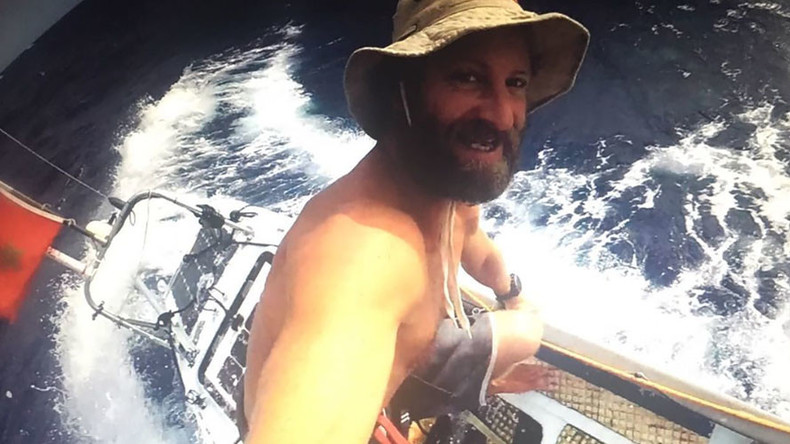 A South African big wave surfer and sailor is edging closer to claiming the title of the first person to cross the Atlantic Ocean on a stand-up paddleboard (SUP). The last attempt to complete the feat was abandoned almost as soon as it started when the sailor involved almost died.
This time Chris Bertish is on track to complete the remarkable voyage and is just 750 nautical miles away from his target destination of Florida.
If he succeeds in his endeavor, Bertish will have clocked up more than 4,500 miles (7,500 km) since embarking on the trip on December 6 from Agadir in Morocco.
During his more than 72 days at sea, the paddleboarder has been battling the currents and the unknown in his custom-made 20-foot SUP craft to prove that the "impossible" can happen.
The 42-year-old sailor has passed the Canary Islands and is now approaching the coast of Venezuela.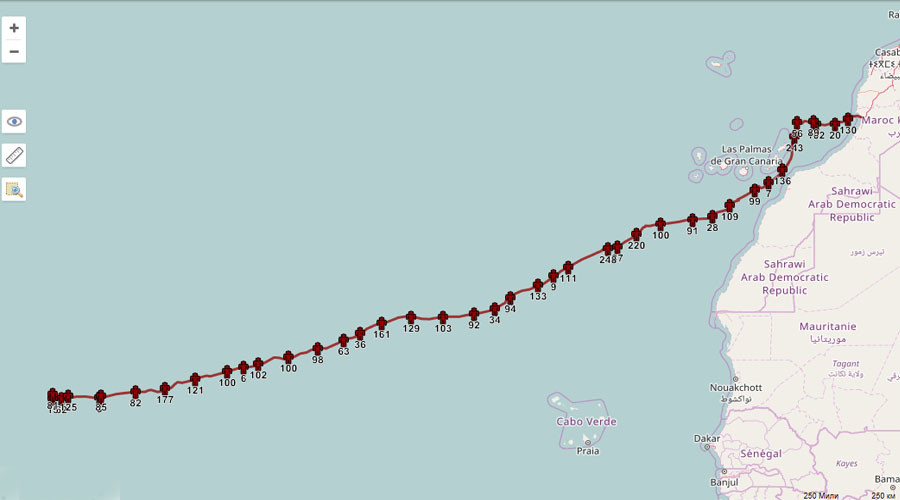 Bertish has already broken world records and gotten up close and personal with a shark during his grueling mission, which aims to raise money for children's charities.
The adventurer set the world record for paddling the greatest mileage in a 24-hour period on February 16 – and then smashed it the following day by clocking up 62.54 nautical miles.
The SUP craft is kitted out with a watertight main cabin and a rigging system for the use of a para-anchor – a specially-designed parachute used under water.
Last year, French sailor Nicolas Jarossay was forced to abandon his SUP Trans-Atlantic crossing attempt just 50 kilometers into the bold mission after one of his rudder lines broke and caused his board to flip over.