WikiLeaks could benefit from Kim Dotcom's $2.4bn lawsuit against NZ govt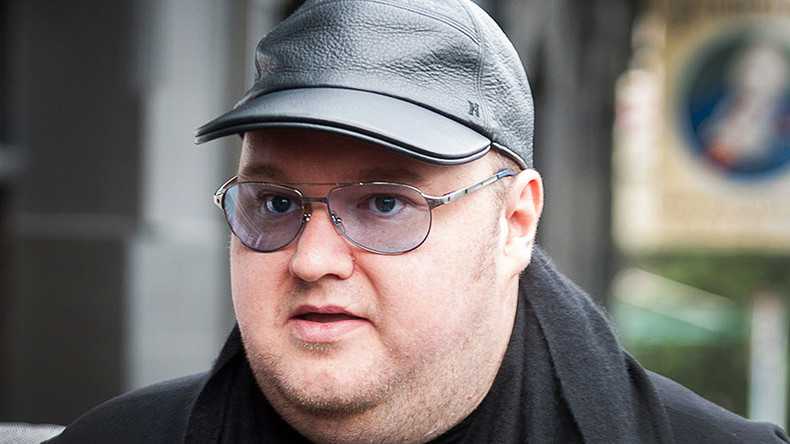 Providing financial support to WikiLeaks is amongst a number of options Kim Dotcom will consider if he wins a $2.4 billion lawsuit against the New Zealand government. He's taking the action after a state case against him was found to be critically flawed.
Taking to Twitter, Dotcom asked the public to vote for the cause to which he should contribute any financial award from his lawsuit. Assisting WikiLeaks is one of the choices.
I won't get actively involved in the 2017 New Zealand election

My team and I will focus on a $2.4 billion lawsuit against the NZ Government

— Kim Dotcom (@KimDotcom) February 22, 2017
What do you want me to do with the damages the NZ Government will have to pay me?

— Kim Dotcom (@KimDotcom) February 23, 2017
With nearly 4,000 votes cast "All of the above" is the clear favorite at 64 percent, followed by "Support WikiLeaks & EFF [Electronic Frontier Foundation]" with 17 percent.
Last week a New Zealand High Court ruled that Dotcom and three co-defendants were not at fault in a copyright infringement case as "online communication of copyright protected works to the public is not a criminal offense in New Zealand under s131 of the Copyright Act."
READ MORE: Kim Dotcom vows to evade remaining extradition charges due to 'prosecution blunder'
Dotcom said that accompanying charges made against him relating to money laundering and fraud don't stand up legally due to the ruling as they stem from a falsely issued arrest warrant in 2011. The Megaupload founder faces extradition to the US over the still-standing charges.
Dotcom founded the hugely successful file-sharing site Megaupload in 2005 which boasted 50 million daily users at its peak. In 2012 the US Department of Justice shut down and seized control of the site, and commenced charges against him relating to money laundering, racketeering and wire fraud.
Speaking to RT in October, Dotcom described the case as "the copyright cartel in Hollywood trying to take control and monopolise of all human thought."
"I think the US case was demonstrated to be a sham," Dotcom said. "I think we've shown with our evidence that there's no case for extradition, there's no case for copyright infringement and I know that they were quite unhappy."