'Glory Hole': California storms see return of bizarre lake phenomenon (VIDEO)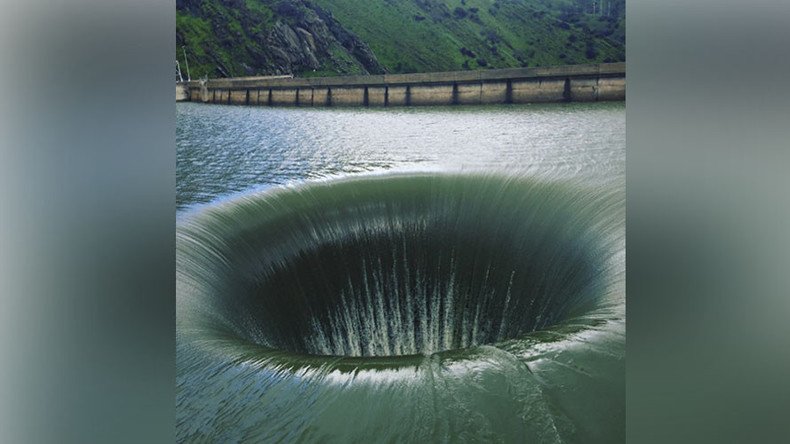 Extremely heavy storms in California have raised a Napa County reservoir to its highest level in more than a decade, with huge rainfall forming an unusual overspill phenomenon that hasn't been witnessed in years.
Part of Napa County's Monticello Dam, Lake Berryessa reservoir, provides drinking water to the California cities of Vacaville, Vallejo and Fairfield.
Given its 1.6 million acre ft water capacity, the reservoir has been parched in recent times due to California's lengthy drought.
It led a Solano County Water Agency official last year to hark back to the days when the reservoir would make use of a huge circular spillway – nicknamed the 'Glory Hole'.
According to Solano County Water Agency records, Lake Berryessa has risen approximately 40ft (12 meters) in little over 50 days. The 443.5ft level is the highest in 11 years, reports Lake Berryessa News, meaning the alien-like 'Glory Hole' spillway is now captivating passersby and online viewers alike.
The spewing of water down the flood control system has not happened since 2006.
The local government office of Napa County was overjoyed with the development, which was first witnessed last Friday.
The spillway has provoked an outpouring of amazement on Twitter, with some people posting images of how the lake looked during the drought.
The lake's nickname has also prompted some helpful warnings on Twitter, with users advised not to hashtag images and videos of the phenomenon with 'Glory Hole' because of its pornographic connotations.
You can share this story on social media: