Popular gamer mysteriously dies during 24-hr charity livestream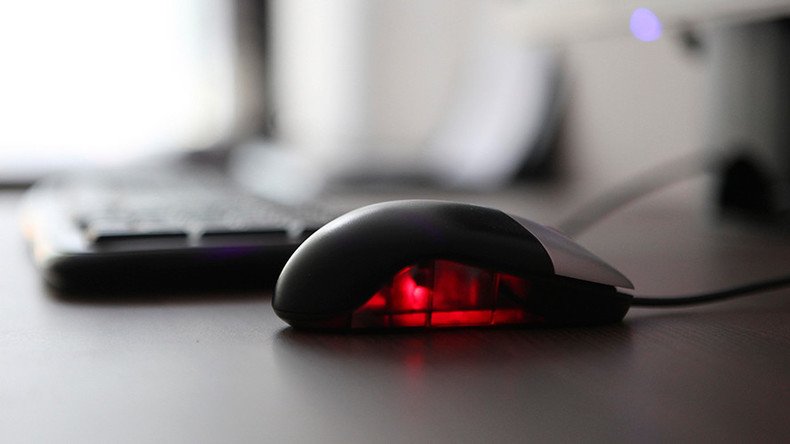 In the final hours of a 24-hour Twitch livestream marathon, a popular gamer walked off screen, only to be discovered inexplicably dead by police the following morning.
Brian Vigneault, a father of three, died 22 hours into a livestream session on the gaming network Twitch on Sunday. A well-known gamer under the username PoShYbRiD, he was streaming a 24-hour session of the game "World of Tanks" to raise money for the Make-A-Wish Foundation, when he left for cigarettes.
After he didn't return, moderators assumed that he had fallen asleep. The next morning, a friend attempted to contact Vigneault on Discord, a messaging app for gamers, only to receive a response from a detective with the Virginia Beach Police. The officer confirmed that Vigneault had passed away the night before, according to PVP Live.
While Virginia Beach Police are investigating the cause of death, a police spokesperson has told Polygon that they found Vigneault dead on the scene, and said, "There is no reason at this time to suspect foul play."
Vigneault, 35, was known for chain smoking and drinking during his sessions, and according to YouTube Channel LiveStreamFails, Vigneault had been streaming for some 20 hours a day for seven days straight.
LiveStreamFails also says that during his last livestream session, Vigneault raised over $2,400 and pledged $500 of his own money to charity.
In his last tweet, Vigneault says he only has eight hours left before he reaches his 24-hour goal, and planned to spend more time on the livestream.
After his death, Vigneault's Twitch channel was made into a "memorial channel" by the moderators, and many of his 7,000 fans have been leaving their condolences.
His gaming clan, FAME, posted a link to a GoFundMe campaign that was created on Tuesday to support Vigneault's three children. Within the first few hours, nearly $1,000 has been raised out of the $10,000 goal.
While Vigneault seems to be the first death on Twitch, it is not the first time that a gamer has died during a long gaming session. In South Korea, a 19-year-old man died after playing online games for more than 12 hours in 2010, according to the NY Daily News.
A 32-year-old man in Taiwan also died after playing video games for three days in 2015, according to CNN.
And in 2012, the body of a 23-year-old gamer went unnoticed for 10 hours after a 10-hour session in a Internet cafe in Taiwan's New Taipei City, according to the Taipei Times.
The Twitch community guidelines prohibit self-destructive behavior, including "any activity that may endanger your life or lead to your physical harm," but they do not mention any risks associated with long-term streaming.
You can share this story on social media: