EU shows US flag with 51 stars instead of 50 during Pence's visit to Brussels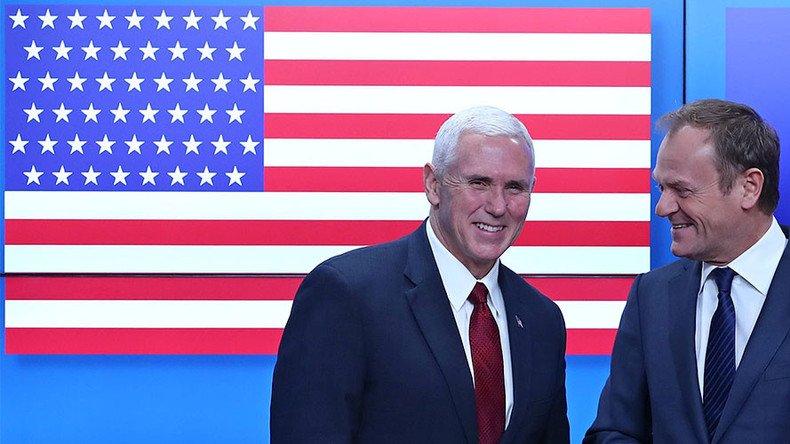 Seems it's time for the EU authorities to start counting… stars, after an inaccurate US flag bearing 51 stars instead of 50 went on display during US Vice President Mike Pence's visit to Brussels.
A picture of the flag appeared in the background next to the EU flag during a press conference.
A US flag normally has nine rows of stars (alternating five or six stars in each row) against field of blue, but this one featured three rows of nine stars and three rows of eight stars – on too many, that is.
Luckily, there were no issues with the EU stars or the US stripes.
The US flag has had 50 stars since 1959, when Hawaii became a state.
Pence was in Brussels on Monday on the final leg of his European tour to establish ties with the European partners. On Saturday, Pence openly slammed European countries for not spending enough on NATO defense.
You can share this story on social media: