'Always-on' work culture 'is killing people' - research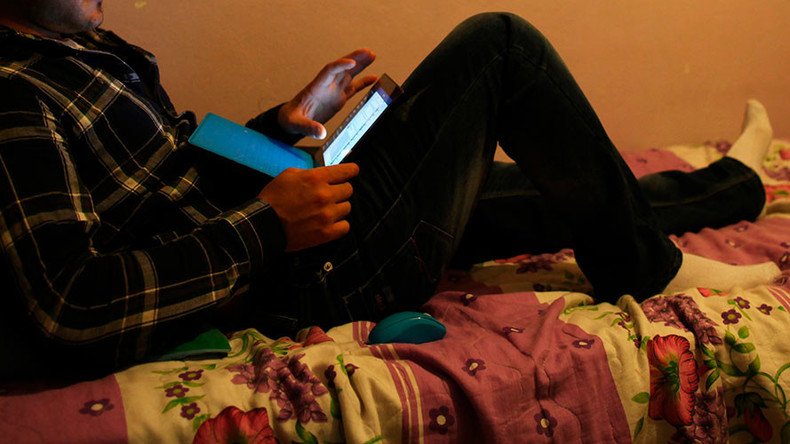 While a strong work ethic is healthy and productive, a hyperconnected, 'always on' culture and collective inability to leave work at the office increases the risk of developing cardiovascular disease, new research has confirmed.
The study, published in the journal Frontiers in Human Neuroscience, found that over half of workers in the City of London are more stressed at home than they are at work as a result of 'spikes' in stress triggered by recurring thoughts about work and work-related stressors while at home.
The hyperconnectivity of the modern developed world, with smartphones, tablets, and laptops, almost ubiquitous in both work and home environments, means that it is proving increasingly difficult for the average worker to 'switch off' at night.
"Once upon a time you could go home and work couldn't interfere. Now you have your phone, your laptop, your tablet: you are connected. You are always on, whether you like it or not. This is the first generation that has had to deal with the ramifications of that," Gordon Henderson, director of innovation at AXA PPP Healthcare, who worked on the study told the Sunday Times.
The research which used wristbands equipped with sensors to monitor Heart Rate Variability (HRV) of the participants between the hours of 8 and 10pm at night.
Two main factors that can contribute to stress are behavioral (sedentary lifestyle, high alcohol consumption, and smoking, for example) and physiological (sympathetic biological responses to stress, such as increased blood pressure, heart-rate, corticosteroid secretion), according to the study.
Workers can control a lot of the behavioral elements but if they constantly ruminate over stressors from work while supposedly unwinding, the body's parasympathetic system that counteracts its physiological reactions to stress never kicks in, which can disrupt sleep in the short term and increase the risk of disease in the long term.
"Everybody knew that always working was bad, but now we can measure when it is happening and exactly what damage it is doing. It is much worse than we thought. It is killing people,"said David Plans, co-author of the study.
Previous research into the longer-term effects of stress on workers cited in this latest study showed that "men who reported an inability to relax after work had an approximately threefold increased risk of Ischemic heart disease."
Another study of industrial laborers found that failure to unwind after work was a valid predictor of cardiovascular death. Participants in the study showed no pre-existing signs of cardiovascular disease, and the findings were still significant when controlled for age, job stress, smoking, physical inactivity, and fatigue.
"Dealing with work while at home is pernicious to health and is directly linkable to cardiovascular disease. That is now measurable and before it was not," Plans added. The authors hope that further research will lead to more effective post-work relaxation.
You can share this story on social media: