Epic Russian-made hoverbike like something out of Star Wars (VIDEO)
Published time: 17 Feb, 2017 18:03
Edited time: 17 Feb, 2017 18:09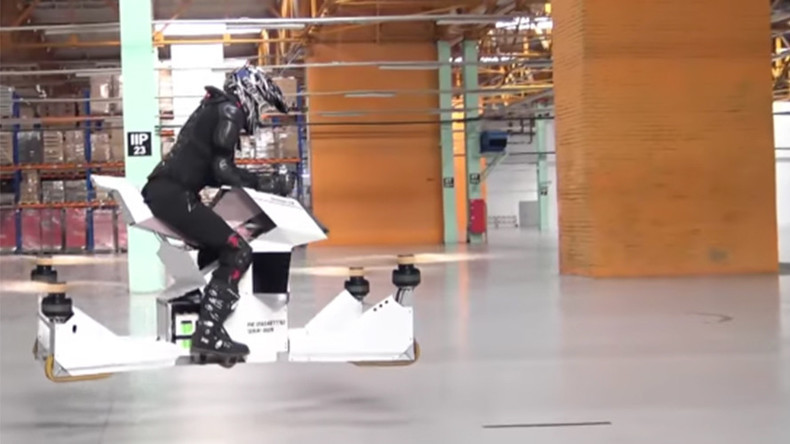 A Moscow-based company has successfully tested a single-seat hoverbike powered by both electricity and a hybrid battery, resembling a cross between a quadcopter and a Star Wars speeder bike.
The Scorpion 3 can be seen as "an extreme sport's instrument" that has potential in the transportation industry, according to its designers, Hoverboard.
In a successful test flight in Moscow on Thursday the Scorpion 3 showcased its ability, easily maneuvering around an indoor facility. Hoversurf told RT the craft can reach a maximum speed of 50kph and can run for 27 minutes on a fully-charged battery.
It can also work with a hybrid battery, extending the battery life to two hours. Hoverboard said the craft is multi-platform, with the ability to work as a cargo or taxi drone. The craft is priced at US$150,000.
READ MORE: Taxi drones set for July launch of passenger service over Dubai (VIDEO)
k