Combination immunotherapies kill brain cancer in mice – study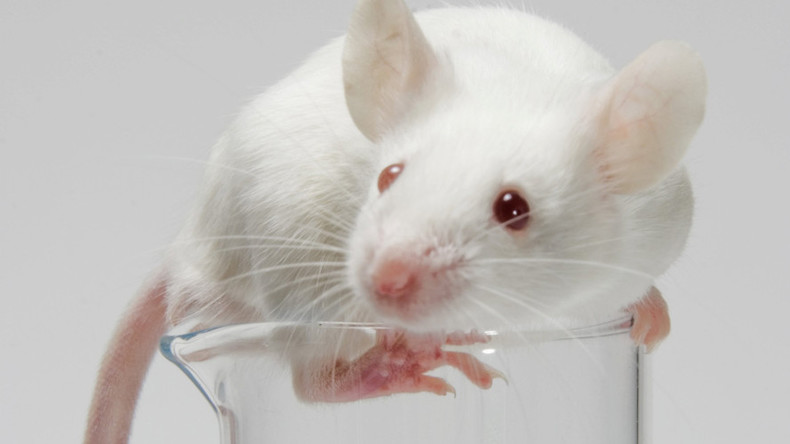 Scientists have discovered a groundbreaking immunotherapy combination that kills brain cancer, promotes long-term immunity and is highly effective against breast cancer and myeloma.
Researchers at the Children's Hospital of Eastern Ontario (CHEO) in Ottawa had the promising findings published Wednesday in the journal 'Nature Communications'.
The study outlines how the team developed a unique combination of drugs known as SMAC Mimetics and immune checkpoint inhibitors (ICIs) that produce high kill rates for cancer tumor cells in mice.
The combination was found to promote long-term immunity against glioblastoma tumors and proved to be highly effective against breast cancer and multiple myeloma.
"These findings represent a significant evolution in our research and the field of immunotherapy. We are the first in the world to show the synergistic tumour-killing impact of combining SMAC Mimetics with immune checkpoint inhibitors for glioblastoma," said Dr. Robert Korneluk, senior scientist at the CHEO Research Institute, as cited by Medical Express.
"You could say it takes two to tango. We believe that it takes a combination strategy to impact cancer cure rates," he added.
Korneluk and his team first discovered the amplified tumor-killing effects of SMAC Mimetics with immune stimulators in 2014. The most recent announcement that SMAC Mimetics has a powerful effect when combined the relatively new drug ICIs, is encouraging for scientists hoping to bring the treatment to humans.
READ MORE: Rat-mouse interspecies transplant brings hope human organs could be grown in animals
In fact, two drug companies have already begun the long process in order to test the mechanism in human clinical trials.
"Two drug companies have initiated human clinical trials this year to assess the impact of this combination of SMAC Mimetics and ICIs on patients with a variety of cancers," said Eric Lacasse, a scientist at the CHEO Research Institute.
"Although it could be years before any clinical trials begin for adults or children with the deadly brain cancer, glioblastoma, we're looking forward to seeing how scientific evidence from these experimental treatments adds to our knowledge. It's an exciting, exploratory field and we hope we've hit a home run," he added.