'He will fall': Key Watergate figure slams 'obnoxious' Trump policy adviser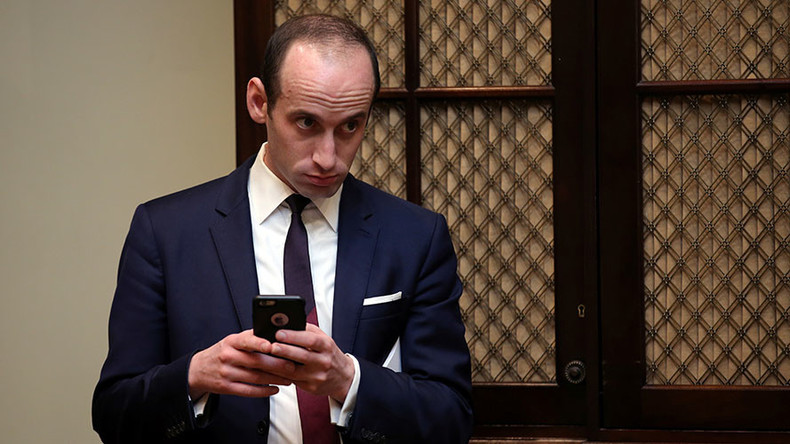 A Nixon-era White House counsel, described by the FBI as a "master manipulator" during the Watergate cover-up scandal, has slammed a Trump adviser as the "most obnoxious" he's seen in five decades.
John Dean served as a legal adviser to President Richard Nixon during the 1970s and was implicated in obstructing the Watergate investigation.
He turned witness for the prosecution during the Watergate trial in exchange for a lighter sentence, spending four months in prison.
In a post on social media, the White House lawyer who fell from grace predicted a "fall" of his own for senior Trump adviser Stephen Miller, who in recent hours said his president's powers "will not be questioned".
Following the block of Trump's controversial travel ban executive order by a US federal judge, Miller has been vigorous in his criticism of the judiciary, likening the court stay on the ban to a power grab or "judicial usurpation".
READ MORE: Trump to sign 'brand new' immigration executive order, not appeal to SCOTUS
Speaking on CBS' Face the Nation on Sunday, Miller went further in attacking his own country's judicial system.
Miller said the fallout from the order is a reminder to Americans "that we have a judiciary that has taken far too much power."
The White House adviser then, somewhat cryptically, warned that President Trump's own powers were not to be questioned: "The end result of this, though, is that our opponents, the media and the whole world will soon see as we begin to take further actions, that the powers of the president to protect our country are very substantial and will not be questioned."
READ MORE: Trump signs executive orders targeting drug cartels, attacks on police officers & crime reduction
Responding to Miller's comments, Dean, who was involved in President Nixon's efforts to cover-up a massive political scandal, was cutting in his tweet. However, Dean's own controversial actions within the White House have not been lost on his fellow Twitter users.
You can share this story on social media: