'Dear White People' trailer fans flames of America's racial divide, as expected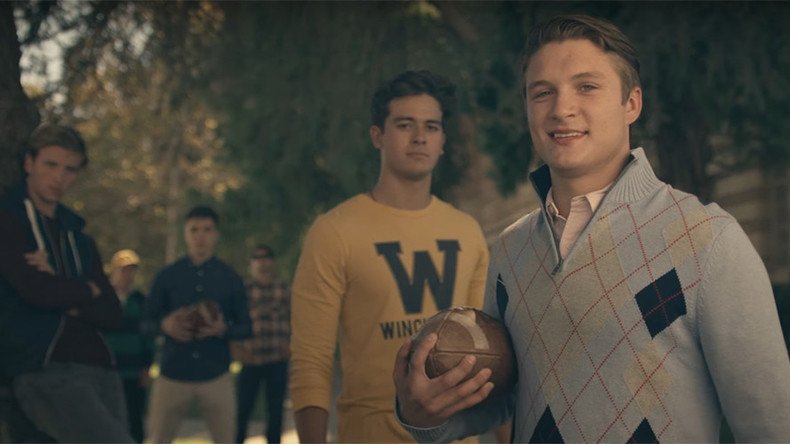 The teaser trailer for the latest Netflix show 'Dear White People' has sparked outrage on social media, leading many users to cancel their subscriptions to the streaming service in protest of what they feel is a "racist" series.
The series is based on a 2014 film of the same name, which won the US Dramatic Special Jury Award for Breakthrough Talent at the 2014 Sundance Film Festival without creating much uproar.
The film and the series detail the exploits of Samantha White, an outspoken biracial film major at a fictional prestigious university, whose radio show and self-published book criticize racial transgressions both in academia and wider society.
However, reaction to the upcoming series has been highly polarized. A number of Netflix users have rallied under the hashtags #cancelNetflix and #nonetflix to express their consternation by publicly canceling their subscriptions.
However, former BuzzFeed contributor Tim Treadstone fell victim to his own indignation after tweeting to say the show "promotes white genocide," as he forgot to blur out his email address on his Netflix cancellation and was rewarded with 7,000 subscriptions to various online mailing lists.
At present, the YouTube trailer has more than three million views and almost a 10:1 ratio of dislikes to likes.
The backlash hasn't gone unnoticed. Justin Simien, director of the original film, has defended the series on his Facebook page.
"To see the sheer threat that people feel over a date announcement video featuring a woman of color (politely) asking not to be mocked makes it so clear why I made this show," Simien wrote in a post that has since been removed.
"I want those who are chronically unseen in the culture to feel seen. And I want those willing to extend empathy to experiences unlike theirs to understand their humanity more deeply," he said.
READ MORE: 'Locker room talk': Officer sent racist texts to Black Lives Matter protest shooter
Simien's comments have been echoed by other social media users too with many branding those opposed to the series "sensitive."
You can share this story on social media: