#WhyIResist: Anti-Sessions hashtag lights up Twitter as opponents target Trump White House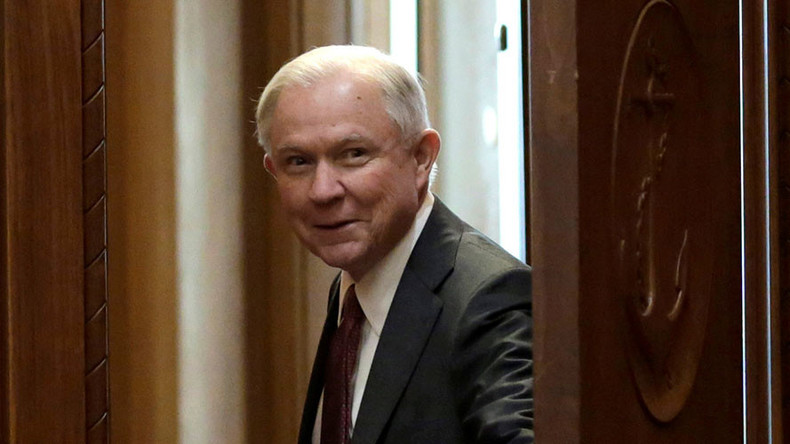 The hashtag #WhyIResist has surged online in opposition to the appointment of Jeff Sessions as US attorney general. Opponents took the opportunity to lash out at President Donald Trump's choice for main legal adviser to the government.
#WhyIResist began to grow rapidly when prominent protest group 'Women's March' appealed to supporters to "Tell us why you resist" following Sessions' confirmation this week. The call to action soon gathered momentum with tweets from members of Congress.
Sessions will take the lead in the Justice Department as its lawyers attempt to reinstate Trump's temporary entry ban on people from seven-predominantly Muslim countries and all refugees, in the most controversial executive order of the White House administration.
Known for a hardline stance on immigration, Sessions has caused outrage in the past for expressing his views on issues such as climate change, women's and LGBTQI rights.
In 2015, he questioned the accuracy of information on climate change from the Environmental Protection Agency. In the same year, he also denounced the Supreme Court ruling allowing same-sex couples to marry in the US.
Amariyanna 'Mari' Copeny, also known as 'Little Miss Flint', used the hashtag to bring attention to the ongoing water contamination in Flint, Michigan, which began during the Obama administration.
READ MORE: Trump fires acting attorney general for refusal to enforce 'extreme vetting' order
You can share this story on social media: