Explosive combination: Drunken arsonist causes havoc at fireworks shop (VIDEO)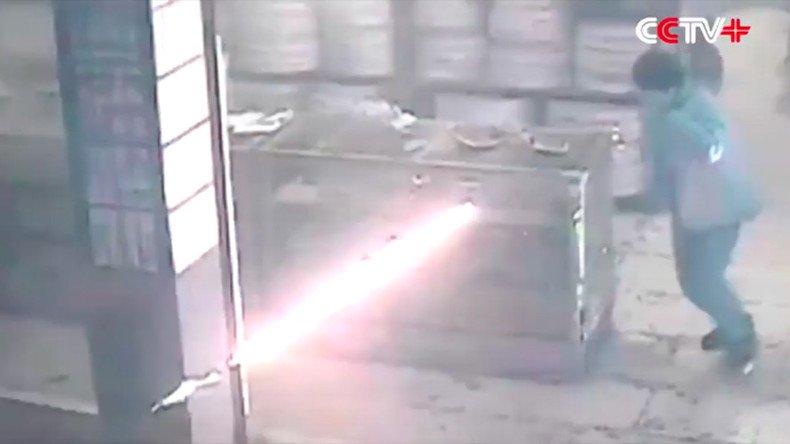 Dramatic CCTV footage has emerged from China of a drunken arsonist setting a fireworks shop alight, leading to an inevitable explosion and massive blaze.
The surveillance camera footage shows an inebriated arsonist sparking a chain reaction that results in the explosion of the entire shop, igniting a neighboring motorbike shop in the process and destroying more than 30 motorcycles.
A massive fire with occasional bursts of fireworks can be seen on the video.
CCTV reports that police arrested a man in Hanzhong City, northwest China, following the January 21 explosion.
The resulting investigation found that the incendiary citizen had illegally stored over 250 sets of fireworks in his home, which after being confiscated by police, were stored in the unfortunate premises.
Unimpressed with this, the man went to the shop, purchased a box of fireworks and then ignited them, which led to the inferno.
You can share this story on social media: