'Trumpagator': Mysterious orange alligator gets snapped in South Carolina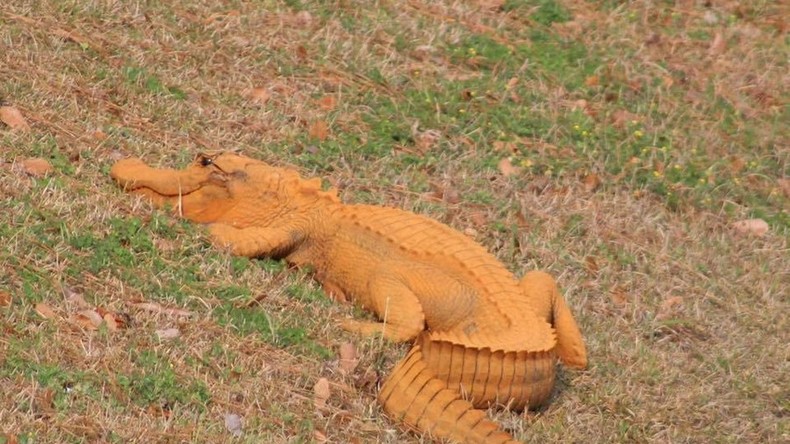 An alligator with bright orange skin has been spotted in South Carolina, puzzling locals and inspiring the nickname "Trumpagator."
The unique reptile was discovered on the banks of a retention pond in Tanner Plantation in Hanahan. Its photograph was shared on a local Facebook page where people commented on its unusual skin tone.
"I've never seen anything like it," one commenter said. "It looks like clay."
"I guess he used too much self tanner?!?!" said another.
"It's the Trumpagator of Self-Tanner Plantation," one local joked.
While the gator's hue has inspired jokes, the reason for its pallor may not be so amusing.
According to herpetologist Josh Zalabak, the gator's skin tone is likely the result of an environmental mishap.
"Algae – maybe some pollutant in the water, but it's hard to say unless the water is tested," he said.
Jay Butfiloski, of the South Carolina Department of Natural Resources, said the color may have come from spending the winter in a rusty pipe.
"It would not be a new species, just a genetic anomaly if it were naturally orange," he said.
Much like a bad fake tan, the alligator is expected to soon shed its skin and its orange tone.
You can share this story on social media: