'Greatest inflight entertainment': Breathtaking footage of Northern Lights at 36,000ft (VIDEO)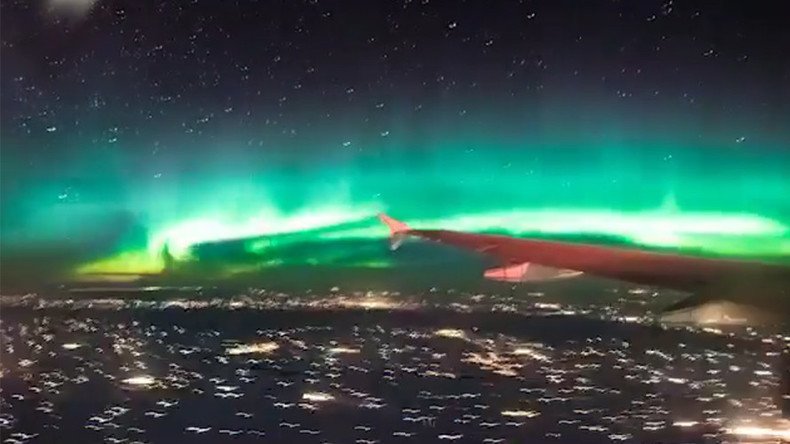 Footage of the Northern Lights as captured onboard an Air Canada flight has been posted online, showing off the sheer beauty of the natural light display.
Also known as the Aurora Borealis, the footage was shot by photographer Nathan Starzynski while flying between Southeastern Alberta and Winnipeg in Canada during a flight Tuesday.
In a post on Reddit, Starzynski said the plane was flying at an altitude of 36,000ft (10,973 meters) when he shot the footage. "Flying through dreams," Starzynski wrote on Facebook on Wednesday. "The greatest inflight entertainment I've ever experienced."
"In the leadup to a trip home, I had been watching the aurora forecast, and knew that there was supposed to be a G1 magnetic storm the night of my flight," he said. "The day before leaving, I reserved a North facing window seat at the rear of the plane accordingly."
Since posting the video, it has clocked up more than 1 million views and more than 16,000 shares.
Last month, another plane passenger, Aryeh Nirenberg, captured similar video during a flight from New York to Reykjavik, Iceland, at an altitude of 35,000ft.
You can share this story on social media: