Rattlesnake discovered in toilet bowl, 23 more hiding around house (PHOTOS)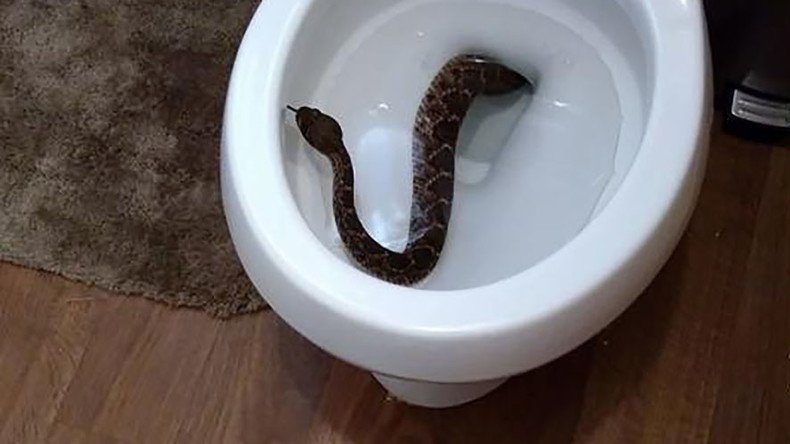 Discovering something unwanted in your toilet bowl is never pleasant, but finding a rattlesnake under the seat is certainly one of the worst sights. Finding an additional 23 venomous snakes you were unaware of around your house would leave anyone rattled.
Such was the case for the McFadden family in Jones county, Texas, who earlier this week met an unwanted rattlesnake slithering up their toilet bowl.
Their visitor didn't last too long, however, as mother Cassie McFadden killed it with a shovel before calling Big Country Snake Removal, according to KVUE.
The company pinpointed a number of "problematic areas" around the property, with 13 adult rattlesnakes, all Western Diamondback Rattlesnakes, discovered in their storm cellar, none of which were dealt a blow of the shovel.
It doesn't stop there though, with an additional 10, including five babies, found under the house.
It is thought the snake which made its way into the house did so via a relief pipe into the bathroom.
"This is simply how they survive," Big Country Snake Removal wrote on Facebook, adding rather ominously that "just because you don't see them doesn't mean they aren't there..."
You can share this story on social media: