Flying high: $200,000-worth of cocaine found shoved up nose of airplane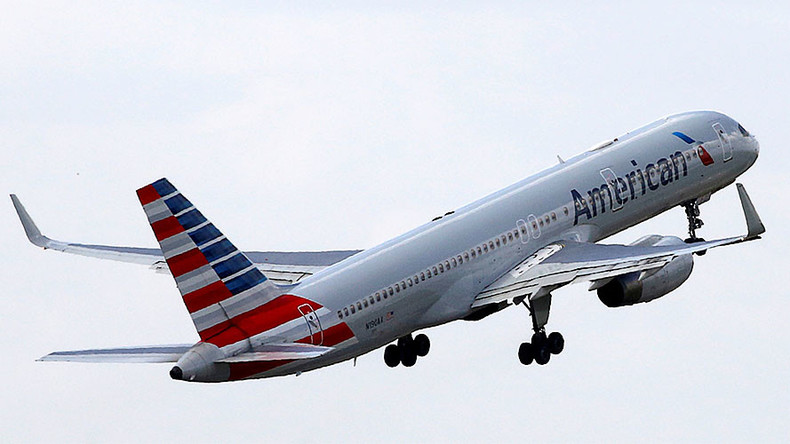 Cocaine worth upwards of $200,000 and weighing 30lb (14kg) was discovered hidden in the nose of an American Airlines plane during a routine maintenance check. The flight originated in Colombia and arrived in Oklahoma after a stopover in Miami, Florida.
"That's a lot of cocaine, so we suspect cartel involvement," Tulsa County Sheriff's Office Spokeswoman Casey Roebuck told Tulsa World. She revealed the Boeing 737 had been handed over to the Drug Enforcement Agency (DEA) to investigate.
The seven bricks of cocaine were discovered hidden in insulation in the plane's electronic bay, located in its nose, on Sunday. In an apparent effort to mask the scent from drug-sniffing dogs, the bricks of cocaine had been sprayed with wheel grease.
"The plane left Bogota, came into Miami, got picked up on a computer for routine maintenance. Usually that would happen in Miami, but they were overloaded so they assigned it up here," Tulsa's sheriff Vic Regalado told WFOR.
A spokesman for American Airlines said they are working with authorities to determine how the cocaine got onto the aircraft.
In December 2015 an almost identical incident occurred when 26lb of cocaine was discovered on an American Airlines flight that was also in Tulsa for maintenance. The flight had also come from Bogota via Miami.
Back in 2013 dozens of American Airlines ground staff, mostly in Miami, were arrested as part of an investigation into a drug ring suspected of bringing cocaine and marijuana into the US. The investigation began when 15lb of heroin was discovered in coffee packs onboard a plane after a pilot complained his coffee tasted weak.
You can share this story on social media: