Tough life on Mars: Curiosity rover's wheels battered by red planet (PHOTOS)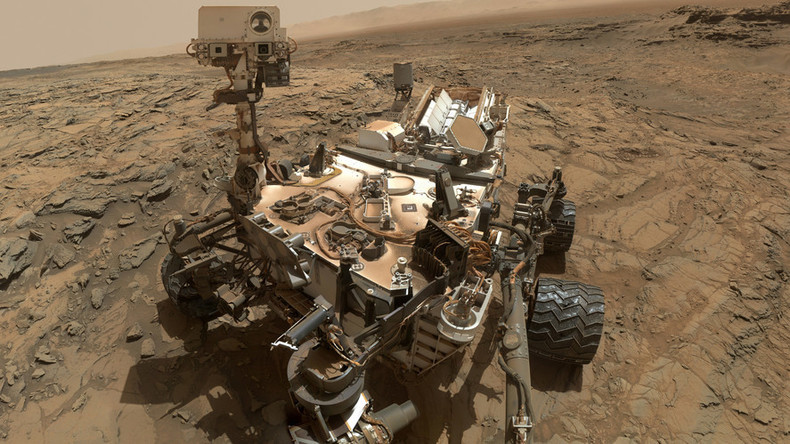 The wheels of the Mars-exploring Curiosity rover have taken a beating from the tough conditions on the red planet, according to new images released by NASA.
Curiosity has been exploring the Gale Crater on Mars since it touched down in August 2012. The machine's primary task is to assess whether Mars is, or ever was, capable of supporting life.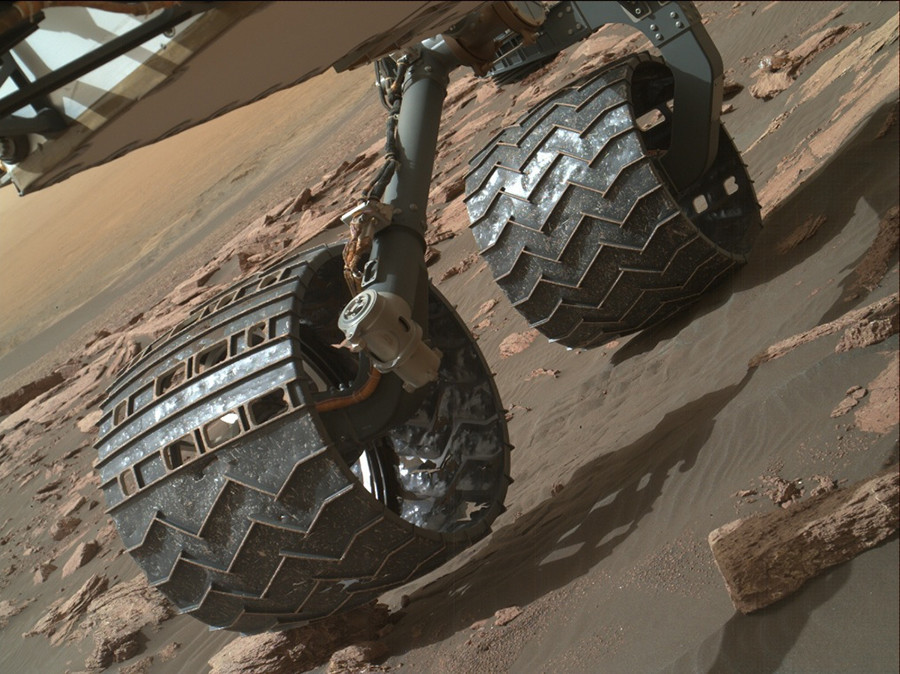 The rover, part of NASA's Mars Science Laboratory mission, sends back raw images of what it encounters based on commands sent from the mission team. Freshly released photos show that the six wheels of the car-sized robot have suffered numerous scrapes, indentations and even punctures as it trundles around on the planet's rocky surface.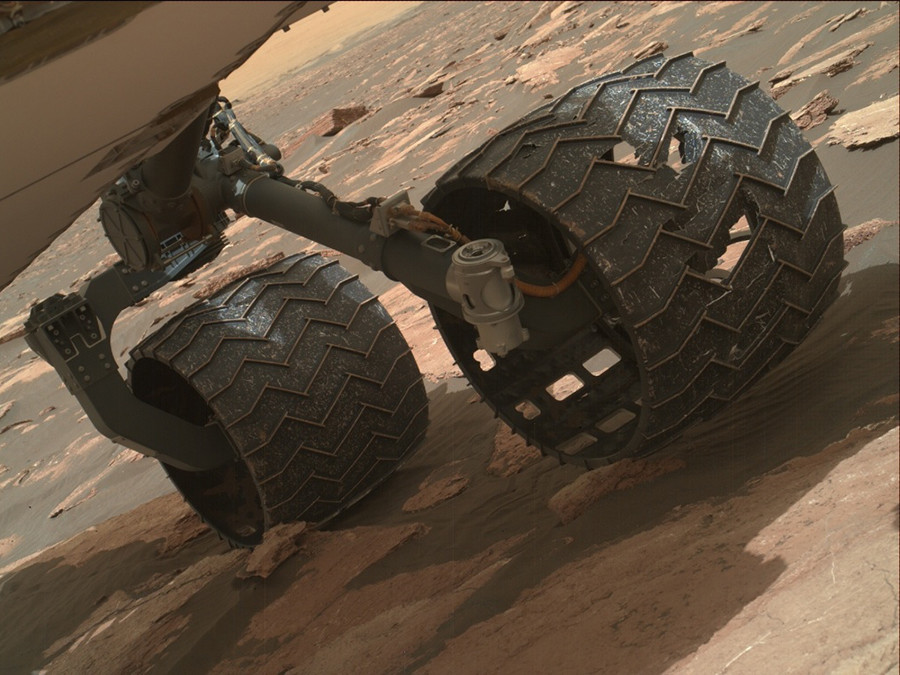 Each of Curiosity's wheels is about 20 inches (50 centimeters) in diameter and 16 inches (40 cm) wide. They are each made from a single block of aluminum, have ridges that protrude 0.29 inches (7.5 millimeters) and are covered with a skin that is just 0.03 inches (0.75 millimeters) thick.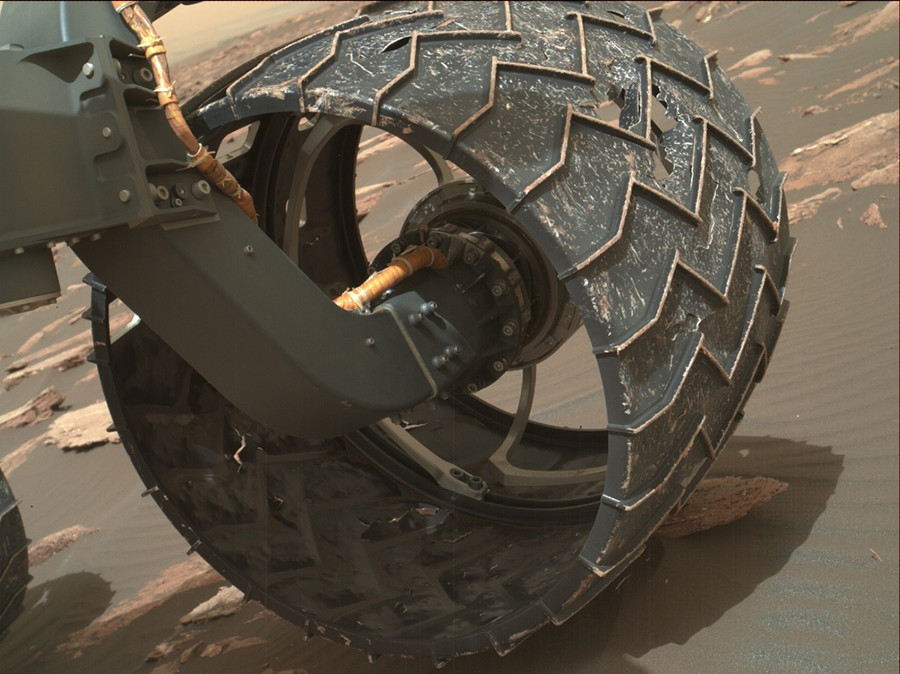 "The bottom line is that we are monitoring the wheels all the time," Curiosity project manager Jim Erickson told Space.com in 2015, the last time images from the rover showed damage to the wheels. "You can break one. It looks bad, but not horrible. We aren't there yet," Erickson concluded.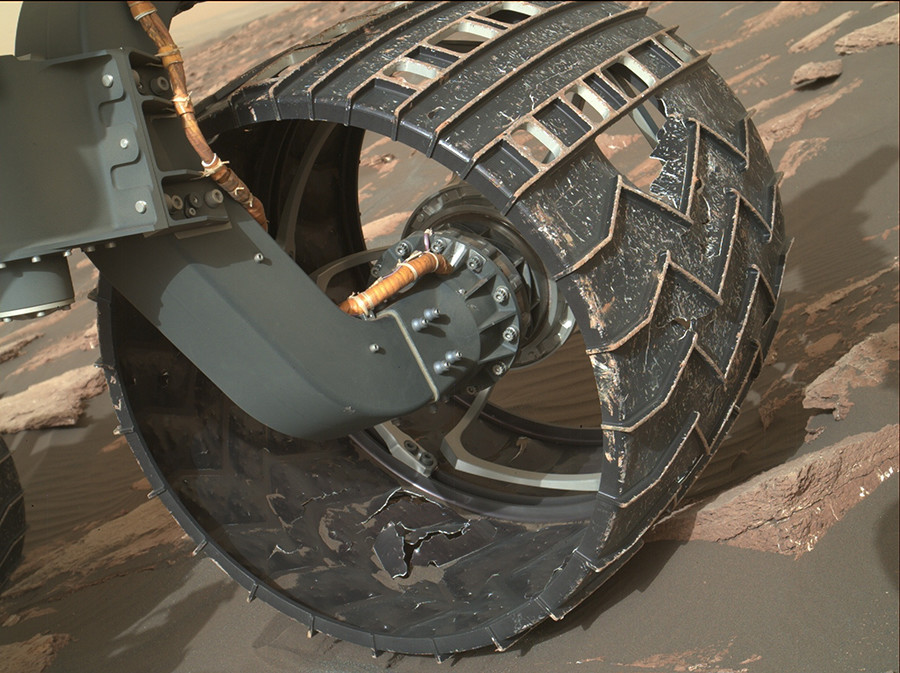 The wheel damage problem has affected Curiosity's progress as it moves around Mars, at an average speed of one centimeter per second, given that it limits the rover's range and possible locations to explore. The researchers guiding its movements have taken extra care to avoid particularly sharp or rough terrain.
As of Monday, Curiosity has been on Mars for 1,594 sols - solar days on Mars - or 1,637 days in total.
You can share this story on social media: