'Spellbinding' VR brings you back to ancient Greece & Rome (VIDEO)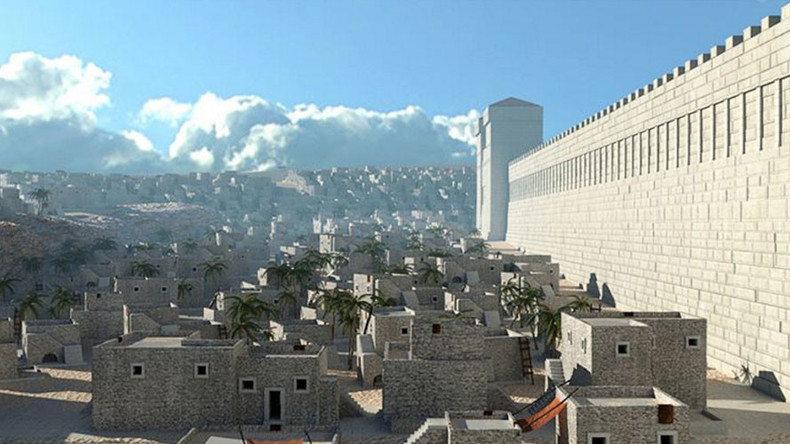 The crumbling remains of Turkey's Aspendos are a ghostly reminder of a long-lost civilization, but an Australian company could soon bring the ancient Greco-Roman city back to life through the power of VR.
Lithodomos VR plans to drop users slap bang into the middle of Ancient Greek and Roman worlds.
With the help of products such as Oculus Rift, Samsung VR and Google Cardboard, the company has been working to transform historical information into 3D virtual environments that people can explore.
So far, Lithodomos VR has already digitally rebuilt parts of ancient Jerusalem, enabling users to see with their own eyes how it looked almost 2,000 years ago.
With a recent influx of $900,000 seed funding, the team are also working on a VR reworking of Aspendos in southern Turkey.
According to local records, the city witnessed bloody battles between Greek and Persian navies, with revolting residents also conspiring to murder an Athenian general.
With music and narration incorporated into the app, the project aims to leave users "spellbound" and hopes the technology can be rolled out for key tourist sites – think Pompeii, the Acropolis or Italy's Flavian Amphitheater.
"Our aim and philosophy is to create archaeologically accurate virtual reality content of the Greek and Roman worlds," CEO Simon Young told the Archaeology Podcast Network.
He said that while the civilizations have been the subject of much study, it remains difficult to truly understand the mindset of people who lived back then. The VR experience may go some way towards mitigating this, giving users the opportunity to imagine how certain people, be that a soldier or a slave, might observe parts of a city or a building.
Young suggests that even though the company is concerned with creating a slick experience, historical accuracy is the priority.
"It's really important to go back to all the publications or collect all the site plans and elevation drawings, and to make sure that everything in the reconstruction is based on published, well researched material and not fantasy," he said.
The designer said the team are working on recreating Greek and Roman worlds to the highest standard, but admitted that the medieval epoch or an ancient Central America Lithodomos could eventually come to pass.
It might mean that tourists could one day experience Mexico's Tenochtitlan in all its Aztec glory.