UK reporters locked out of White House press conference over birth date confusion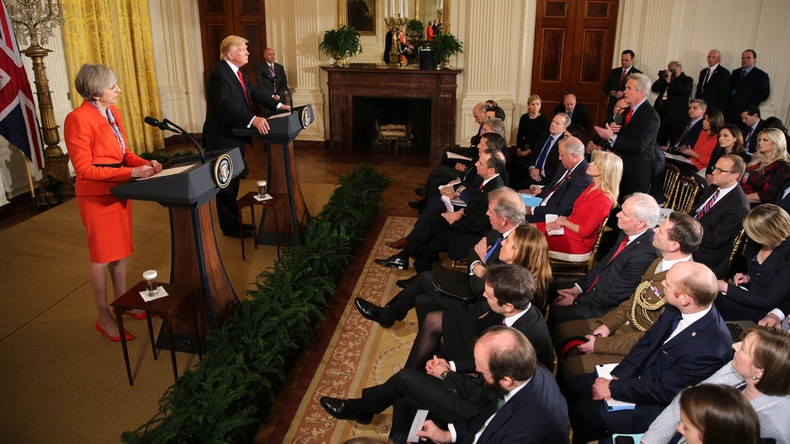 A cohort of British journalists were refused entry to the White House for the Donald Trump and Theresa May press conference due to confusion over the formatting of birth dates between US and UK English.
As most people know, dates within the two strands of English are written differently, which apparently caused the Secret Service to become confused. Some of the hacks expressed anger on Twitter after being refused entry to the inaugural press briefing.
British press corp is locked outside the White House because our birthdates were submitted in UK format and secret service don't get it. 🇬🇧

— Jim Waterson (@jimwaterson) January 27, 2017
White House press officer just told me off on the phone for laughing when they told me about not knowing British date formats were different

— Ned Donovan (@Ned_Donovan) January 27, 2017
"Why is that funny? One person put their birthday as 01/08/[year], why would we be expected to think that means August 1st? Why?"

— Ned Donovan (@Ned_Donovan) January 27, 2017
@Ned_Donovan that was my one!!! 😂😂 am in now!

— Raheem Kassam (@RaheemKassam) January 27, 2017
Here she is. Unclear what format her date of birth is in. pic.twitter.com/7sOW6T3sDU

— Jim Waterson (@jimwaterson) January 27, 2017
Those of us born after the 12th day of the month have been let through. This full military welcome is awaiting Theresa May at White House. pic.twitter.com/EncvMYGggH

— Jim Waterson (@jimwaterson) January 27, 2017
You can share this story on social media: