'Un-American' Madonna songs banned on Texas radio station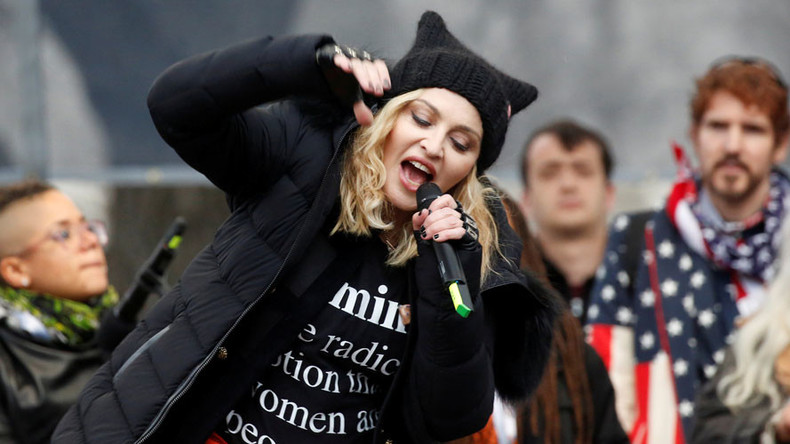 A Texas radio station has banned Madonna songs from its airwaves as a "matter of patriotism," dubbing the singer "un-American."
The popstar recently drew the ire of Republicans after her controversial speech at the Women's March on Saturday.
READ MORE: Express yourself, Madonna, but don't preach!
The singer told the Washington DC crowd that she had thought about "blowing up the White House" as a result of President Donald Trump's election victory.
HITS 105 station manager Terry Thomas explained the decision on the station's Facebook page. "It just feels wrong to us to be playing Madonna songs and paying her royalties when the artist has shown un-American sentiments," he said.
"If all stations playing Madonna took their lead from us, that would send a powerful economic message to Madonna."
The singer took to Instagram to defend her statements, explaining she was not a violent person and that in her speech she said, "I choose love."
You can share this story on social media: