Fire prank sparks the ire of social media (VIDEO)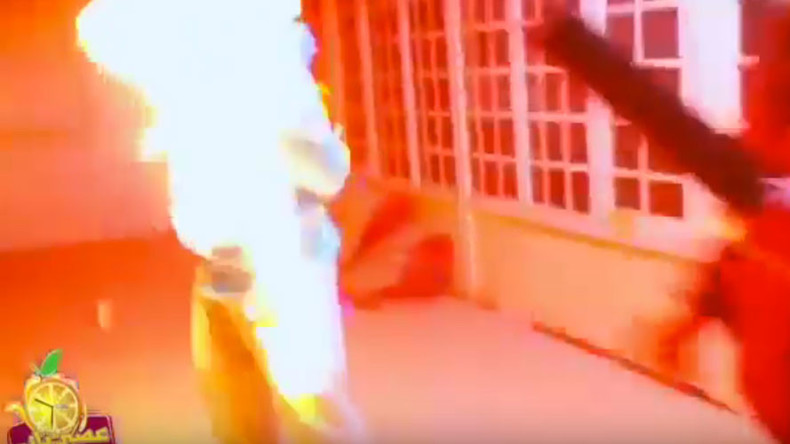 A prank broadcast by a Kuwaiti social media personality has played with the fire of his followers and been scorned for going too far.
Jassim Rajab, known for making short clips including camera pranks, posted a video showing his guest blindfolded with his hands tied, before being doused in gasoline and set on fire.
The aim of the prank was to discover if the screams would be masculine sounding, which didn't wash with social media users. "This psychopath should be imprisoned and seek treatment" one commenter said on YouTube.
"I hope he is arrested and executed in the same way," another commenter said.
The guest, whose screams you can judge for yourself, was obviously shocked and horrified at the prank but seemed to take it in good spirits, if a little shaken, after the flames were extinguished.
All precautions had been taken to protect the man from the flames, according to the broadcaster, Al Arabiya reports. They claimed his body had been painted with a protective substance to protect him from the flames.
You can share this story on social media: