12yo ball boy shocks crowd by sinking three half-court basketball shots (VIDEO)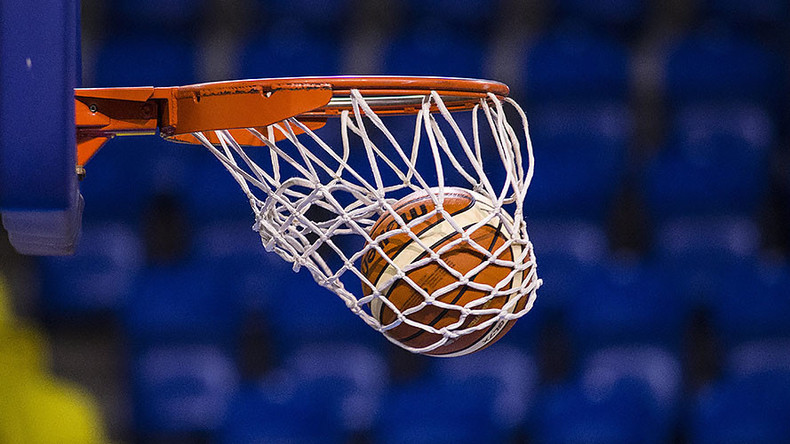 A 12-year-old ball boy has stunned onlookers at a college basketball game with three consecutive wonder shots sending the crowd into a frenzy.
Asher Lucas, an avid sports fan according to his Twitter, made three half-court shots during the interval of North Carolina Tar Heels game earlier this month, report Fox 8.
With hundreds of people watching, the 12-year-old drains a shot about 42 ft away from the basket. To the everyone's amazement, Lucas then repeats the feat, twice.
Video of the boy's cool finishing shows how the crowd went wild with the final shot.
Lucas followed up his feat by wheeling away towards the stands in pure joy.
Last month, LeMelo Ball - tipped to be a future UCLA star - drained a similar half-court shot in the middle of a highschool game.
In a display of pure confidence, Ball called the shot seconds before making the incredible swish.
You can share this story on social media: