Man loses teeth after e-cigarette blows up in face (GRAPHIC PHOTOS)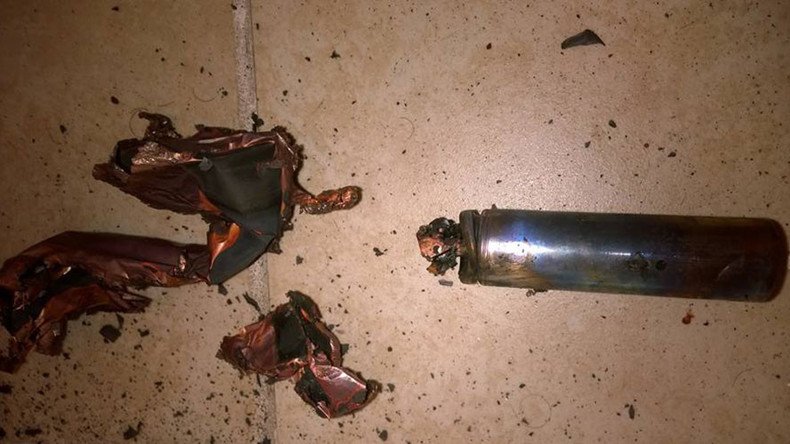 E-cigarettes may be a less harmful form of nicotine addiction than traditional cancer causing tobacco, but for one Idaho man his apparently healthier choice ended in a trip to the ICU.
Andrew Hall, 30, shared a number of graphic photos of his horrific injuries on Facebook after one of his e-cigarettes exploded in his mouth as he was getting ready for work on Sunday. Hall had to rush to hospital following the incident and has been in the intensive care unit since.
The unfortunate former smoker was left "pulling chunks of plastic, teeth and foreign objects from mouth, throat and lips," while also nursing second degree burns, and was minus seven teeth. The explosion also caused "a huge amount of damage" to one the rooms in his house.

It seems Hall is partially to blame for the mishap, explaining in his Facebook post that he had modified the coils in the e-cigarette.
"I never had any issues with over heating or concerns until the unfortunate happened," Hall wrote on Facebook. "I know vapes help people quit smoking cigarettes and that's amazing. I just want to bring to light this is possible that they can explode without warning."
The post has been shared almost 400,000 times and has clocked up almost 200,000 comments, with a number of social media users suspicious of his injuries, describing them as "100% fake" and "unrealistic."
Hall, however, shared a number of photos of his injuries and damaged sink, as well as pictures of the charred remains of the offending device to prove his bad luck.
You can share this story on social media: