'Meth, just let it go': Frozen's Elsa used to scare teens off drugs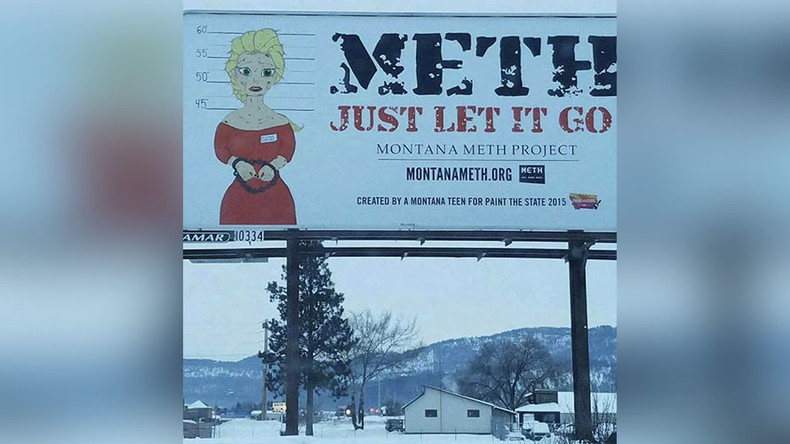 Elsa, from the hugely popular animated Frozen series, is being used as part of a billboard campaign in Montana warning teenagers of the dangers of methamphetamine.
If it's not the Disney star then it sure does look an awful lot like her.
The billboard's architects claim the picture was created by a teen from Montana for the Montana Meth Project which is a large-scale prevention program aimed at reducing first time teen meth use.
The project uses public service messaging such as the billboard campaign along with public policy and community outreach.
Real life 'Breaking Bad': Terminally ill father jailed for smuggling $60mn worth of meth
Project organisers say the boards are supported by "hard-hitting television, radio, print, online, mobile, and social media campaigns that communicate the risks of Meth use."
The Montana branch is part of the larger Meth Project which was set up by American businessman Thomas Siebel. Barron's ranked it the third "highest impact giver" in 2010. There are currently projects in six US states and each has seen significant drops in meth use amongst teens.
The project's mission statement reads: "The goal of the Montana Meth Project is to arm teens and young adults across the state with the facts about methamphetamine so that they can make well-informed decisions when presented with the opportunity to try it."
You can share this story on social media: