Circus brothers break balancing act record on Game of Thrones steps (VIDEO)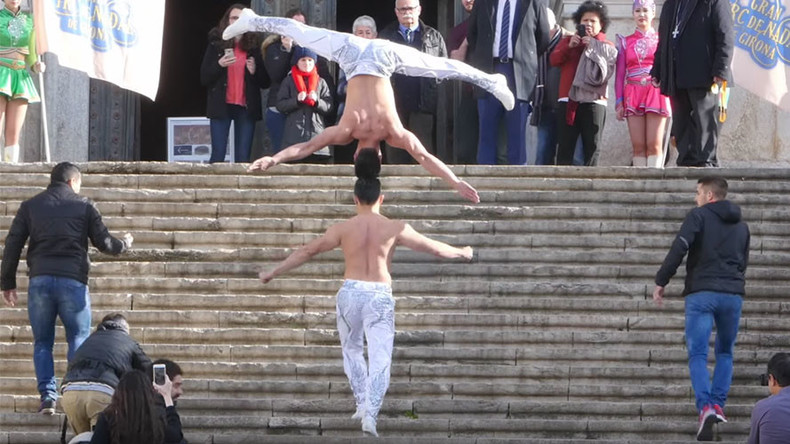 Two Vietnamese brothers achieved an astonishing new world record for climbing the most stairs while performing a bizarre head-to-head balancing act.
An incredible display of strength and stability saw circus veterans Giang Quoc Nghiep and Giang Quoc Co walk up the 90 steps of Saint Mary's Cathedral in Girona, Spain.
The Guinness World Record was carried out at the location of a famous scene from the Game of Thrones television series, where Jonathan Pryce's character reprieves Queen Margaery from having make a naked "walk of atonement."
The real-life Vietnamese brothers can now stand proud as they more than tripled the previous stair record.
A video of the feat shows how the duo were able to carry out the precarious maneuver in just 52 seconds.
"We have been rehearsing this skill for 15 years. I have sometimes thought that I could not continue any longer, but we continue to go forward and overcome fear and danger," Giang Quoc Nghiep told the Guinness World Records website.
He added: "I want to prove to everyone in the world that human possibilities are endless."
Guinness World Records has officially recognized the achievement.
You can share this story on social media: