Dramatic video shows man stealing car with two young children inside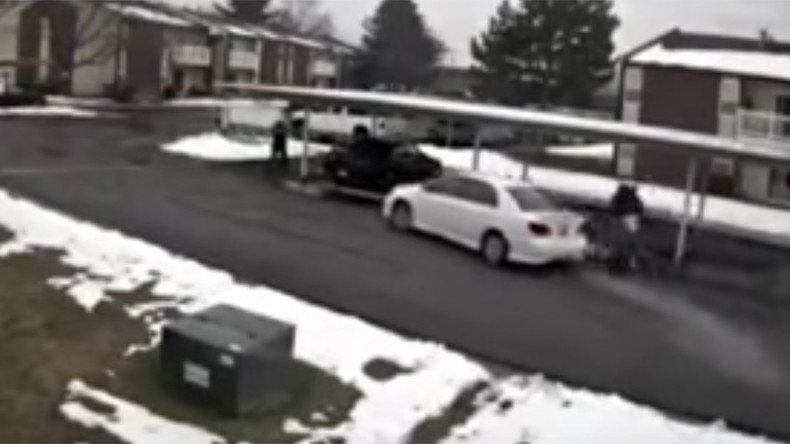 Police in Layton City, Utah are still hunting a man who evaded them in a high-speed chase after stealing a car containing two young children.
The suspect, who has since been identified as Tyler Williams, initially ran away from police officers on foot before stealing the car which had a three-year-old child and a baby inside.
There was a brief struggle between Williams and the parents of the children before he took off with the car and the children inside. A police officer arrived on the scene and pointed his gun at the car but Williams sped past undeterred.
"A short time later, he dropped the three-year-old and infant off in a parking lot, and then got into a vehicle pursuit with our officers," Layton City Police said on Facebook.
Williams sped away from pursuing police vehicles when he got onto the freeway and hit speeds of over 100 mph.
Layton City Police initially sought the public's help identifying the thief and finding the car. They later revealed that Williams was the main suspect behind the robbery and urged the public to contact them if they had any information on his whereabouts.
You can share this story on social media: