Cloud city: New shoot captures most spectacular-ever views of Moscow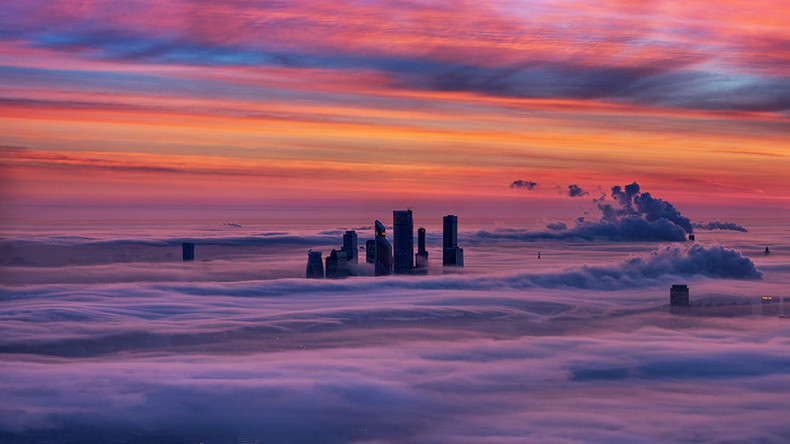 A Moscow photographer braved the biting cold to go up to a frozen platform 340 meters in the sky to shoot breathtaking dawn photos of the Russian capital.  
Well-known urban photographer and explorer Dmitriy Chistoprudov explained that he waited for very specific weather to be able to capture the images.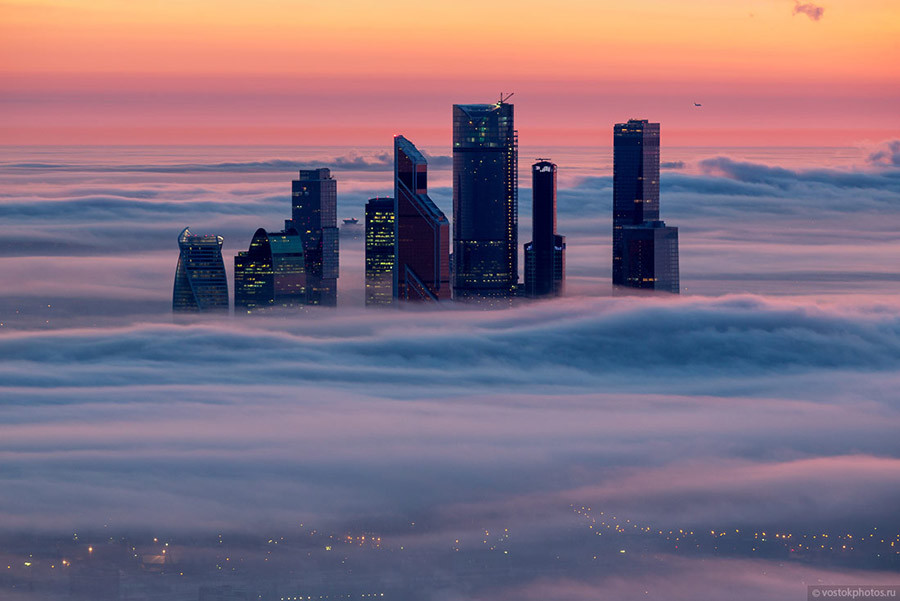 "This only happens a few times a year in the city – when after very cold weather a warm front enters the city, and pushes the cold air out, creating an amazing sky. From below, you cannot see this, but you only need to go a few meters above."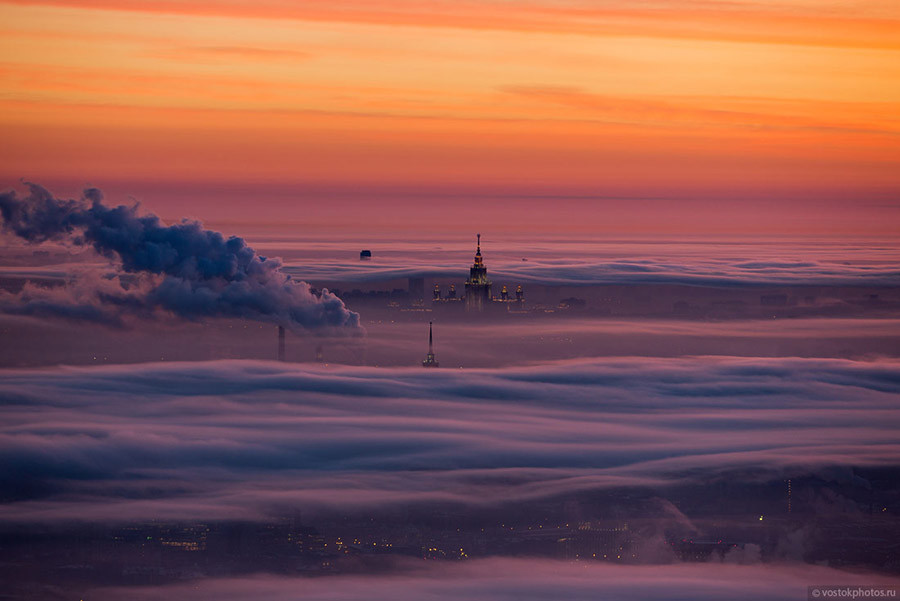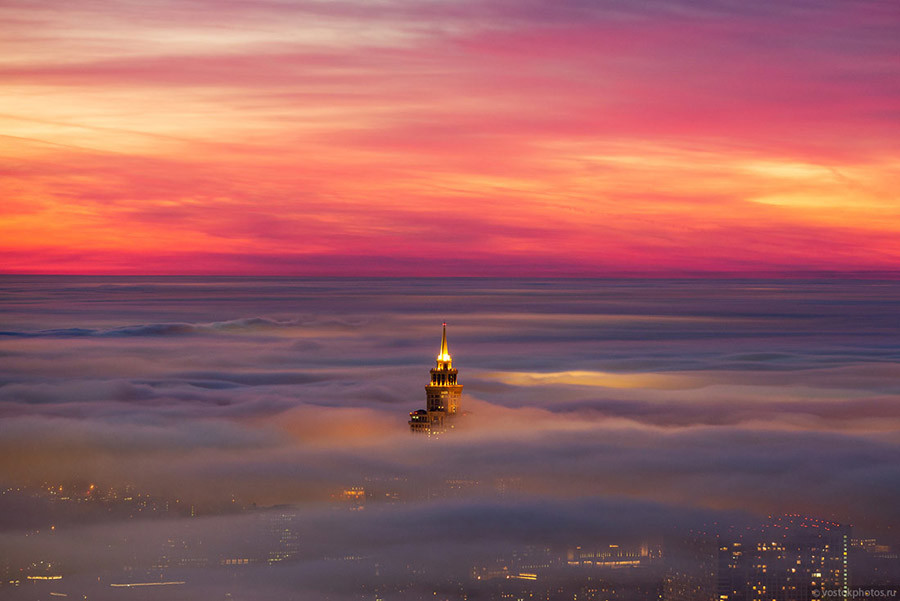 The highest spot available to the public in the city is the observation deck of the Ostankino Tower, the landmark TV mast just outside the central Moscow, located 340 meters above ground level.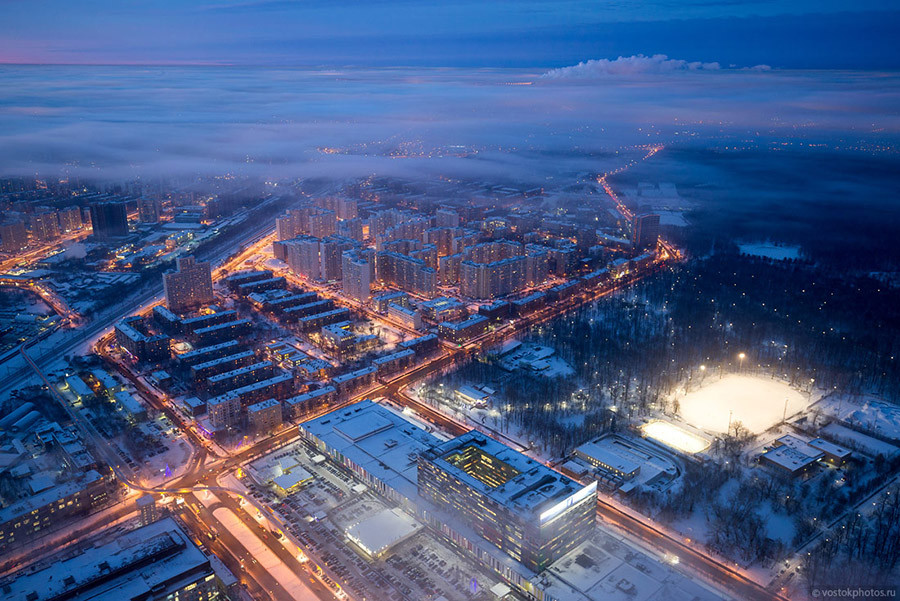 Chistoprudov was able to arrange exclusive access before the official opening hours, but this was only the start of his travails.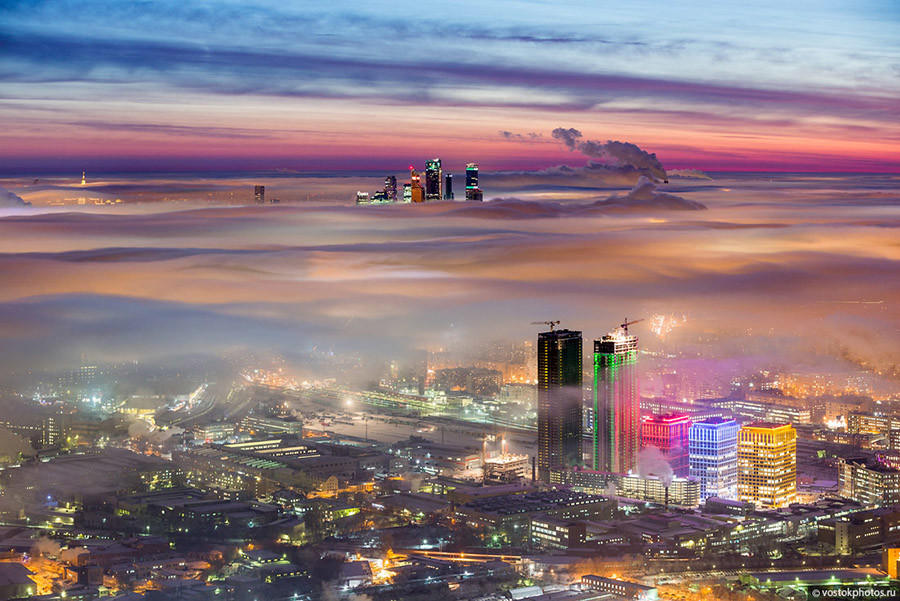 "These photographs don't convey the difficulty of shooting in these conditions. We had to cut through the ice that formed between the metal grid that covers the viewing platform. In short, it's best to just look at these photos."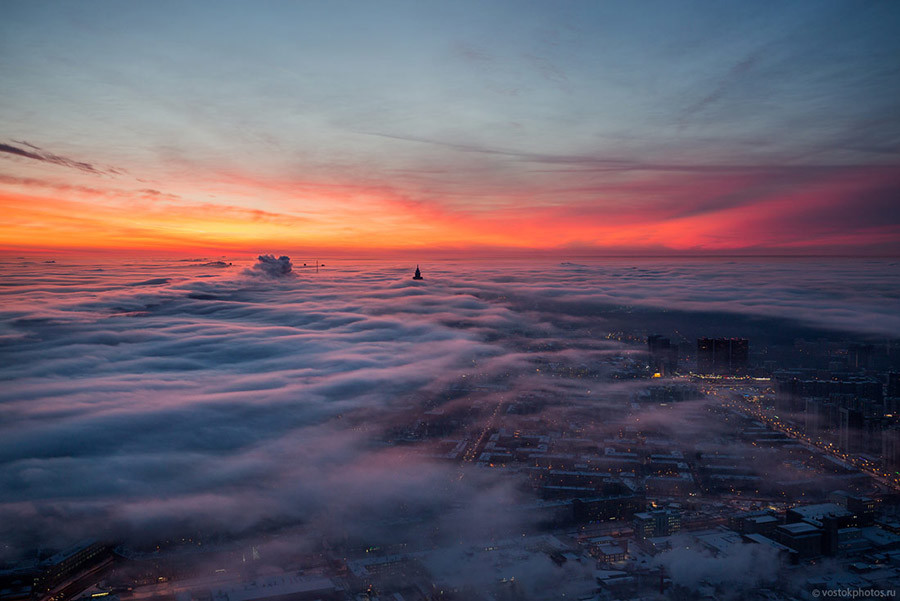 You can share this story on social media: