NYT columnist's suspicious 'Russian' package sparks online paranoia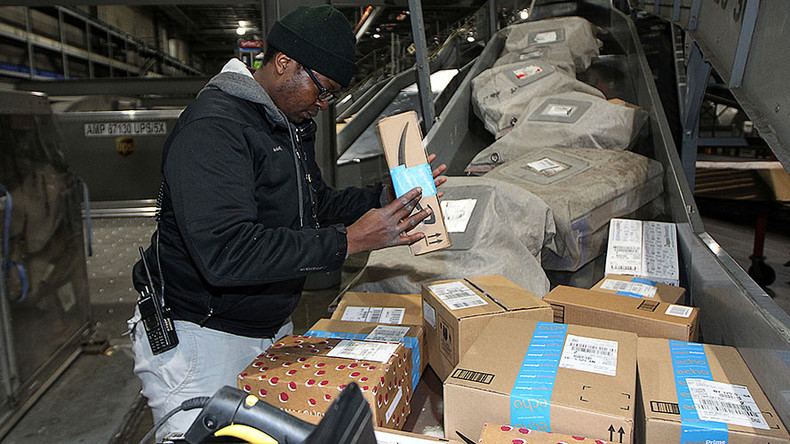 Russian paranoia has struck again, this time cultivated by prominent New York Times columnist, Charles M Blow, who took to Twitter to share his fears over a suspicious package that he believed could have been of Russian origin.
Blow, who is a vocal critic of Donald Trump and has been outspoken on Russia's alleged interference in the US election, tweeted that he was hesitant to open a box that had arrived at his home as he wasn't sure from the handwriting if the package had originated in Russia or Poland.
The tweet sparked a flurry of replies, some apparently genuinely concerned for Blow's safety.
Others, however quickly trolled Blow for his "fearmongering".
Blow has written profusely on Trump's unsuitability for president, blasting the Republican a 'bigot' during the election race, and seems convinced of the president-elect's alleged 'close relationship' with Russian President Vladimir Putin.
READ MORE:'Deep State' wins… Trump is being tamed to toe the line
The journalist wrote in his New York Times column on January 9: "Donald Trump is as much Russia's appointment as our elected executive. The legacy of his political ascendance will be written in Cyrillic and affixed with an asterisk."
However, based on Blow's tweet, other Twitter users questioned the writer's language capabilities and his expertise on Russia if he could not even identify Cyrillic script.
Blow later reassured his followers that the 'crisis' had been averted – it was simply a forgotten package he had ordered on eBay some time ago. Phew!
Blow didn't reveal whether he alerted authorities to the 'suspicious' delivery or whether he bravely risked his life to open the box. He also chose not to divulge its mysterious contents.
His turnaround tweet didn't quite garner the attention of the initial one and sparked accusations of fostering 'fake news'.
The incident comes hot on the heels of Thursday's Twitter conspiracy craze over RT's interruption of a C-SPAN live stream.
An internal routing issue – confirmed by C-SPAN – sparked paranoia that the broadcast was part of Russian cyber warfare.
READ MORE: Fact check for dummies: Teaching Washington Post & Co how to do journalism one last time
You can share this story on social media: