Thundersnow warnings enthrall internet as UK & Ireland brace for Arctic blast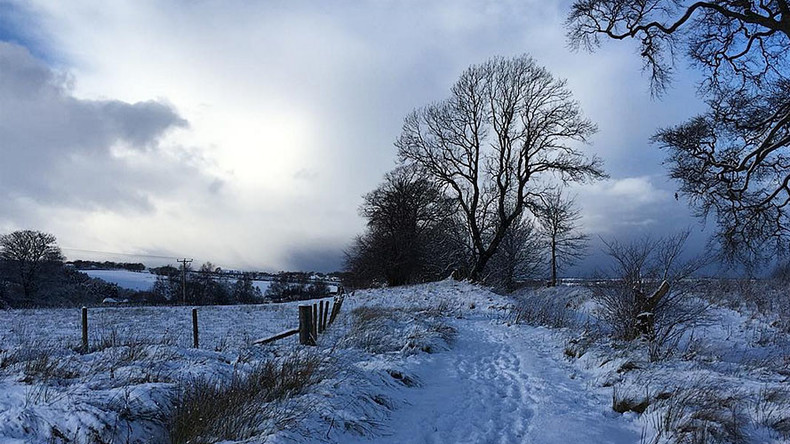 Britain and Ireland are braced for freezing weather as Arctic chills blowing in from northern Canada look set to bring bitterly cold conditions. It's the ominous-sounding thundersnow phenomenon, however, that truly has netizens on tenterhooks.
Ice and winter storm warnings are in place with weather services predicting that the sub-zero temperatures could cause dangerous conditions for commuters and paralyze critical transport infrastructure.
Heathrow – Britain and Europe's busiest airport – has already cancelled 80 flights with the icy conditions drastically reducing the number of aircraft able to take off and land on its two runways.
Good morning. Wintery weather is expected at the airport today and airlines will be adjusting their schedules as a result. 1/2

— Heathrow Airport (@HeathrowAirport) January 12, 2017
Weather data, however, shows that while Britain and Ireland are suffering some colder than normal weather, it's nothing compared to the icy conditions blasting parts of eastern and central Europe.
The potential for blizzards – or thundersnow – has also caused a stir online with many users excited about the potential to see first-hand the impressive phenomenon.
But what is thundersnow and why is it so unusual?
Thundersnow, an unusual weather phenomenon, occurs when thunderclouds break in extremely cold weather and the precipitation falls as snow, not rain.
You can share this story on social media: