Nazi trail: Duped boot buyer's swastika facepalm triggers troll fest (PHOTO)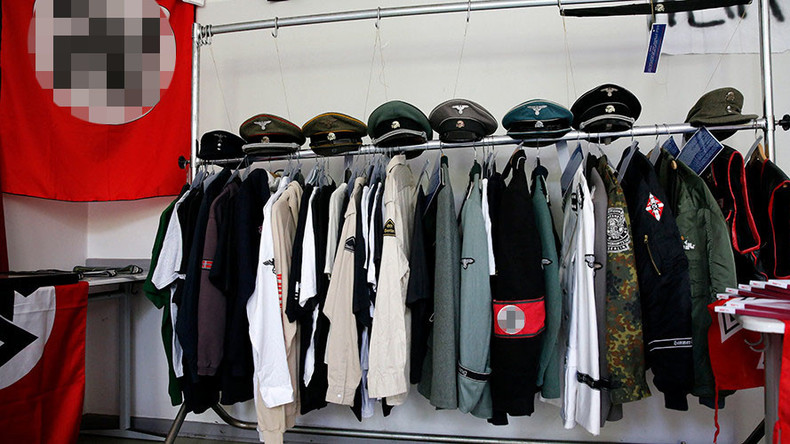 An endless barrage of Nazi jokes flowed on Reddit after a user posted a photo of the nasty surprise coming from the sole of his boots – a trail of mini swastikas.
After purchasing the boots from supplier Polar Fox, the curiously-named 'FRSHFSHFCKR' posted the photo to Imgur, racking up more than 2 million views and 5,000 comments on Reddit. An inevitable troll fest followed.
"You could say he did nazi that coming," wrote one user, while another seemingly happy customer gave the boots "nein out of ten."
"I've tried a lot of boots, but these will be my final solution," wrote 'I_SOMETIMES_EAT_HAM', while 'AintAintAWord' quipped that he hopes "they're at least the reich size."
Netizens interested in snapping up a pair of the boots were quick to find a seller on Amazon. It too became a hub for nazi puns, before eventually all "reviews" were deleted.
"If you want to keep your feet dry, these are das boots for u... and it's good news if your feet get hot, too: they're designed to let the arian," read one review. "Some people have complained about the tread pattern on the sole, but for me that's one of the best blitz. The manufacturer could change this, but I really hope they don't panzer to requests to do so... It just wouldn't be reich."
For some, this was more than just an error in judgement by the company. Internet sleuths speculated that the manufacturers meant to include the symbol.
It seems German magazine Stern also picked up on the name of the boot's maker, noting how Polar Fox was "the name of an operation carried out by the Wehrmacht of the German Reich in the Second World War: from Finnish and Norwegian soil, the goal was to conquer the port town of Murmansk against the Soviet Union."
Whatever the conspiracy theorists may think, Conal International Trading Inc, the company that makes the boots, told the Daily Mail that the inclusion of the Nazi symbol was a "design flaw" and they're recalling the controversial footwear.
"That was totally something that wasn't intentional or anything like that," said the company's e-commerce manager, Anthony Nguyen. "It's something that we're going to pull off the shelves obviously… It was obviously a design flaw."
You can share this story on social media: