Black hanging dummy greets girls' basketball team in New Jersey high school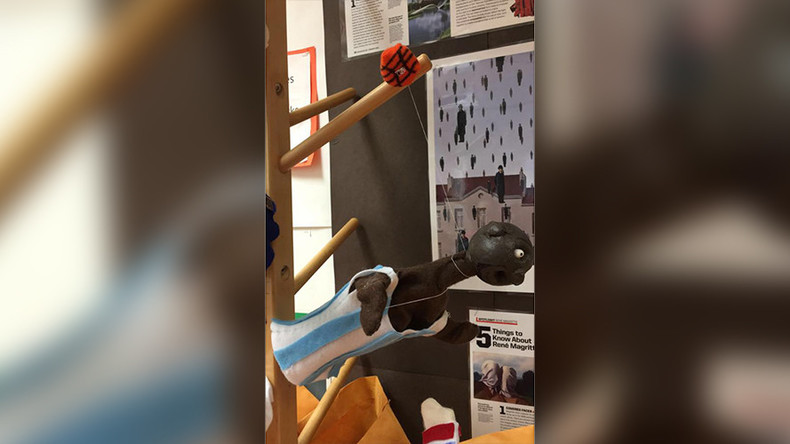 Students of Plainfield High School were greeted by a black dummy hanging by its neck when they arrived at Arthur L. Johnson High School for a basketball game Saturday.
The Plainfield team was sent to change in an empty classroom where they found the offending black dummy hanging from a string, eyes bulging, complete with a basketball.
Arthur L. Johnson High School's student population is 0.8 percent black, while Plainfield students are 50 percent black, according to a 2010 state census, My Central Jersey reported.
An image of the dummy was shared on Facebook.
"So this is what our girls basketball team from plainfield high school had to see in the classroom where they was getting changed for the game," Andre Payton wrote. "This was deliberately done and an act of racism at Arthur L Johnson in Clark NJ."
A number of commenters said Clark, New Jersey, had a reputation for being a racist town. According to the 2010 census, the town is 93 percent white and just 0.1 percent black.
According to the mother of a student at the school, the mannequin was an art project and was meant to look like Lebron James.
"We have been made aware that a picture taken by the coach or a member of the Plainfield Girls' Basketball Team has been posted on social media of a puppet that was reportedly posed in a classroom located in the Clark Public Schools," the Clark Public Schools superintendent said. "The Clark Board Education and the Clark Community does not condone any demonstrations of intolerance."
You can share this story on social media: