Hangry? Grilled cheese sandwich dispute ends in 3hr police standoff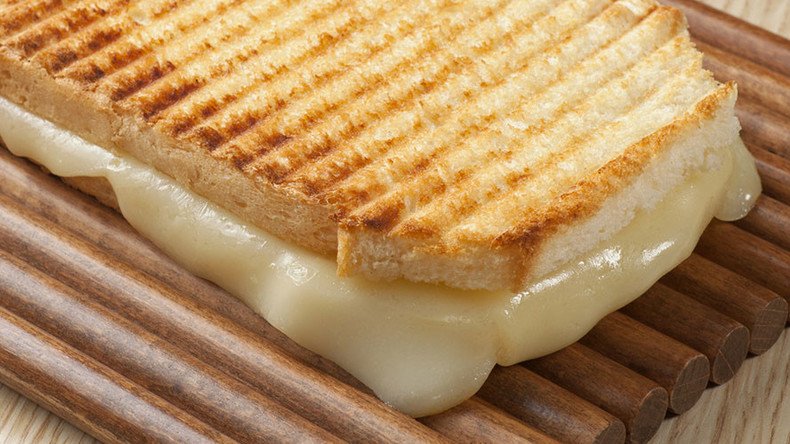 Police were called to a house in Dundalk, near Baltimore, Maryland after reports of shots being fired following a domestic dispute over "a grilled cheese sandwich."
"Apparently, the man had made a grilled-cheese sandwich and either the wife or the daughter, we're not exactly sure who, but somebody, one of the females in the house, took a bite of his sandwich," Cpl. Shawn Vinson, spokesperson for the local police, said on Sunday.
"Apparently, that enraged him to the point that he fired shots in the house," Vinson said.
Bizarrely, the situation could not be defused and three hour siege ensued after the man barricaded himself inside his house. This led to the closure of nearby North Point Boulevard with police also asking neighbors to take shelter indoors.
Negotiators were called to the scene and eventually managed to talk the man into "surrendering peacefully" after 3 hours.
The unidentified man was subsequently brought to hospital for an evaluation and is expected to face charges according to police.
It's unclear at this stage whether the cheese sandwich in question was ever eaten.
You can share this story on social media: