Extraordinary dashcam video captures lightning blasting truck (VIDEO)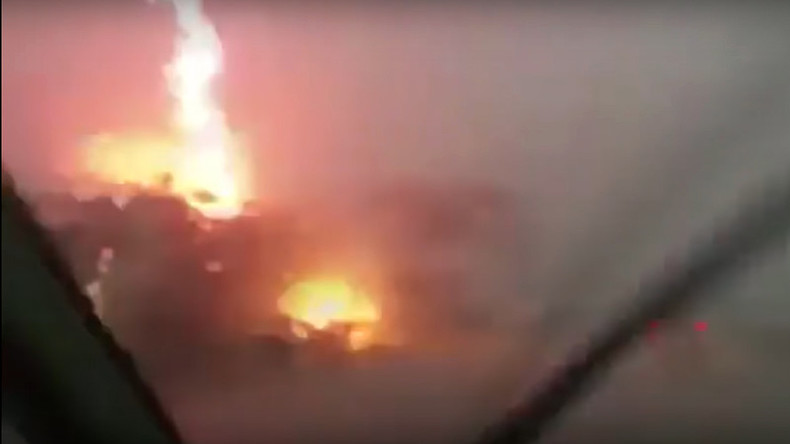 Amazing video footage of a lorry being blitzed by a powerful bolt of lightning as it traveled down a highway in Russia has been filmed by a passing driver's dashcam.
The shocking incident took place on a busy stretch of road running alongside the Black Sea on the highway between Krasnodar and Sochi.
The bolt struck the vehicle during a spell of heavy rainfall and rumbles of thunder.
The footage was recorded from a car traveling in the opposite direction from across the road barrier. Several trucks and cars were traveling beside the unfortunate truck when it was suddenly struck from above.
Rossiyskaya Gazeta are reporting that, despite the violent blast that took place so close to the recording vehicle, the dashcam car's driver managed to avoid a collision and safely brought the car to a halt. However, the status of the truck driver is not known.
You can share this story on social media: