Drone smashes into Boeing passenger plane during landing (PHOTOS)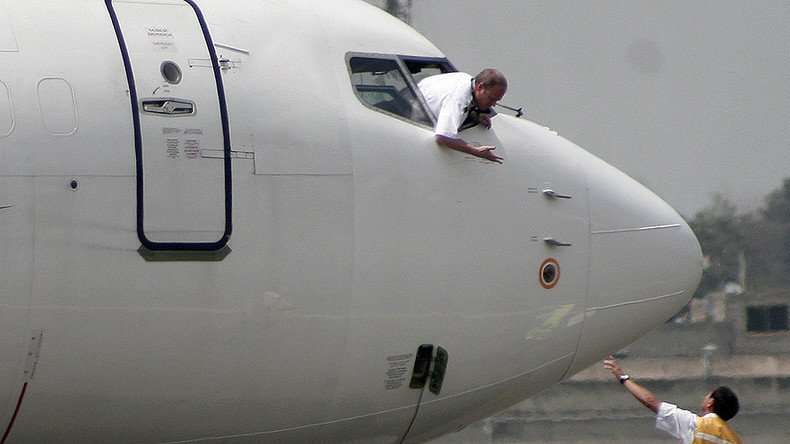 A drone smashed into a Boeing plane with 80 passengers and 6 crew on board, causing substantial damage to the aircraft as it prepared to land at an airport in Mozambique.
The Boeing 737-700 belonging to airline Linhas Aéreas de Moçambique (LAM) was operating a domestic flight when it was struck as it approached Tete airport, according to the Aviation Herald.
The crew heard a loud bang but continued their approach, suspecting a bird had struck the plane. However, later examination revealed the damage was more substantial than initially thought and caused by an apparent drone collision.
Photos shared online show alarming cracks at the front right of the fuselage.
LAM confirmed Thursday evening's incident, saying that the damage resulted from a collision with 'an external body.' No one was injured in the incident.
The airline said it will use a replacement aircraft while the plane is being repaired.
No information has yet emerged on who owned the drone or how it came to enter the airspace so close to the airport. The Civil Aviation Institute of Mozambique (IACM) is investigating the circumstances of the collision, according to Mozambicano.
READ MORE: 'Only a matter of time': First-ever drone collision with passenger plane reported in UK
A number of near misses between drones and planes have been reported in recent years amid the growing popularity of consumer-ready UAVs (Unmanned Aerial Vehicles). However, several reports of collisions later turned out to be false.
If a UAV is confirmed as the cause of the damage in Mozambique, it would mark one of the first official drone collisions with a passenger plane. In April last year, an investigation was launched after it was reported that a British Airways plane had been struck by a drone.
You can share this story on social media: